Telephone Technician Perth 
Are you looking for an ACMA accredited telephone technician in Perth? We care about our customers, so if we don't have a SECURE A COM tech in your area we will find you a locally owned and operated business that can help. We have local partners who you can deal with directly in your local area, who are ready to service your phone, data and internet needs today. Contact and make an appointment with local telephone technician by clicking on the link 'Select your Tech' at the top of the page. When you do, you'll be dealing with true Perth locals, who own and operate their business right inside your location. These Perth telephone technicians are highly trained and accredited,all the companies and telephone technician have been checked to meet our standards. Find someone to repair your phone line now.
SEE LOCAL PERTH PHONE, DATA & INTERNET TECHNICIAN
PHONE LINE REPAIR & INSTALLATION PERTH 
Phone Line Repair
All techs, in our listings can provide fault finding and repairs to your private internal phone lines in your Perth homes or business today.
MDF Jumpering
Looking for someone to provide MDF jumpering to get your phone and internet service working today, search local Perth phone tech who can get you going now.
Phone Line Installation
Looking for private ACMA approved telephone technician to install phone lines for your home or office in Perth ? Search our network.
NBN Services
Looking for private contractors who can help you with internal wiring and data cabling for new NBN services. Search our listings for NBN capable techs in Perth .
Data Cabling
Looking for private ACMA approved data cablers who can run and set up a wired data network for you in the Perth area. Search our network.
Phone Systems
Search our data base for telephone techs who work with phone systems in the Perth local area. Find the tech you need fast and effectively. Try a search now.
REFERRAL TELEPHONE TECHNICIAN IN YOUR AREA
TELEPHONE TECHNICIAN REFERRAL FOR PERTH
Perth Telecommunications Pty Ltd
Are you a licensed and ACMA registered telephone technician?
CRACKLE ON PHONE LINE - NETWORK FAULT - CRONULLA   ADSL LINE FAULT CRACKLE ON LINE  TELSTRA  CRONULLA 04/12/2017 Field Job Description Customer has had 1 techs out from Telstra to make repairs on...
SLOW INTERNET SPEEDS AND NO DIAL TONE - NETWORK FAULT SANS SOUCI   ADSL ADSL FAULTS  FAULT INTERNODE SANS SOUCI 04/12/2017 Field Job Description Customers has had an issue with his internet...
RELOCATING NBN HFC ROUTER AND SOCKET & FIXING WIFI BLACKSPOTS NBN - HFC NBN SERVICES  INSTALLATION IINET NORTH SYDNEY 26/09/2017 Field Job Description This customer called us out as he wanted to...
Cockroach Infested Socket Slows NBN FTTN Speeds Dramatically  NBN - FTTN NBN SERVICES  INTERNAL IINET CAMPBELLTOWN 25/10/2017 Field Job Description The customer has been experiencing slow NBN FTTN...
BOOST YOUR WiFi STRENGTH  7 Steps to Boosting Your WIFI Signal Get Faster Internet Speeds Throughout Your Home Do you live in a large home and find that the further you move away from the WIFI router the weaker your WIFI signal becomes? Like many homes these days...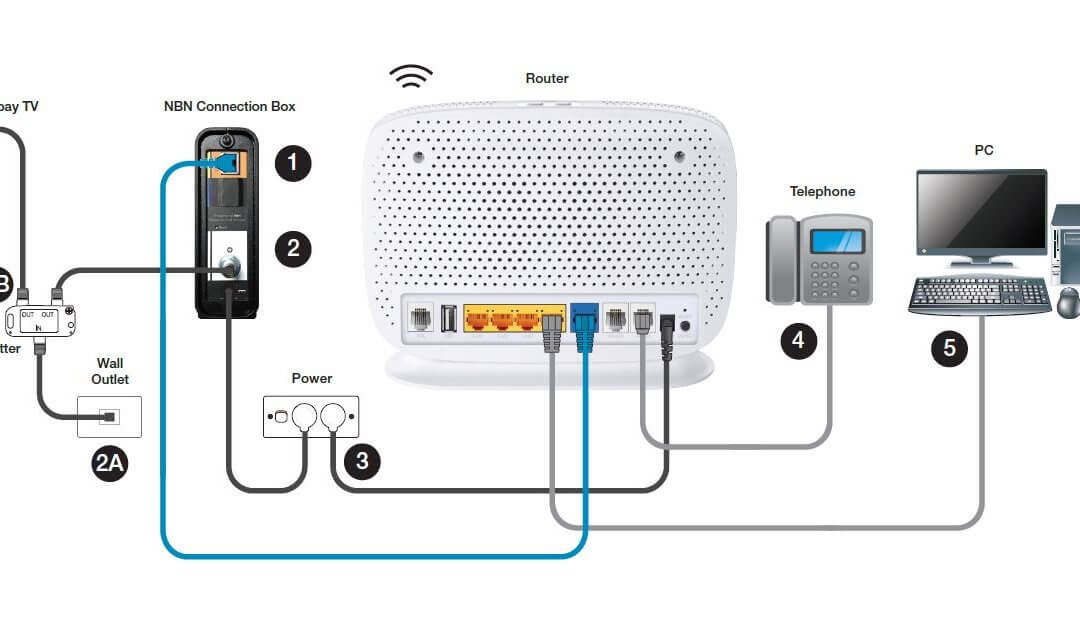 Wanting You Existing Phone Socket's to Work With an NBN HFC Connection? We Can Help You With This Problem. Does NBN know about the 52 volts? There is a lot of confusion at the moment around getting your existing phone sockets working correctly...
Google+