ATTENTION NBN CUSTOMERS! IF YOU HAVE A LIFT IN YOUR BUILDING YOU WILL NEED TO UPGRADE YOUR LIFT PHONE TO A GSM LIFT PHONE NOW.
Finally! Upgrade To An NBN Lift Phone Without Being Ripped Off. Guaranteed!
Get an NBN compliant GSM lift phone installed in your building to keep your occupants safe and to stay within government regulations for emergency lift phones.
It takes less than 1 minute
Some of the businesses who trust us with their internet services.
Finally…A Quick & Easy Way For You To Upgrade To An NBN Lift Phone
With the advent of NBN, most homes and businesses that have phones may not realise that their phones now work as VoIP. (voice-over-internet protocol) This means instead of your old PSTN copper service that connected back to the telephone exchange which had backup power in case of power grid failure, now your phone works over the internet, so if the power goes out so does your modem and phone line unless you have installed a UPS system, which is very expensive.
We have found a great solution to solve this ever-growing problem, using 4G Mobile Dialing units that have its own battery backup system. This is unit has passed all Australian standards and will be installed by highly trained ACMA approved telephone technician.
Our Competitions Price
$4236.00
Our Price
$1367.00
Sydney Locals
We are close by and ready to help Sydney home and business owners solve internet issues.
Residential Homes
Providing fault finding and repair on NBN internet services for residential homeowners. 
Commercial Building
We fit out and terminate cabled networks for commercial offices, shops, schools and apartments.
Lifetime Guarantee
No risk, no worries. We provide you with a lifetime guarantee on all our installation workmanship.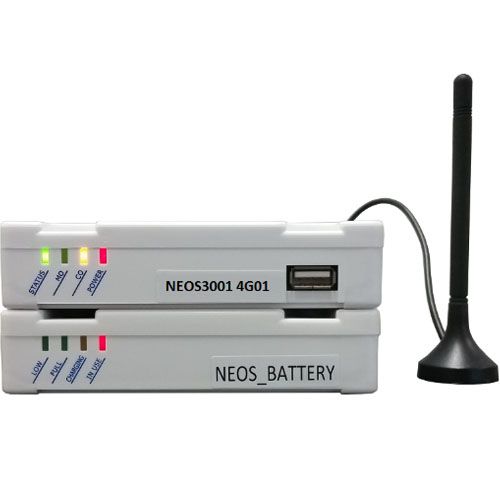 It's Real Simple If Your A Strata Agency, Our Price Is Unbeatable And We Service All Of Sydney
If you are a Strata Agency and have a number of buildings that need to have a GSM 4G NBN lift upgrade we can provide you prices that can be up to 300% cheaper than the big lift companies are offering. If you are serious about safety, and only want the best but don't want to pay through the nose for it, then we are the company for you.
We make it simple for you to change over from the old PSTN lines to a new mobile 4G GSM lift phone. We only use the best quality GSM units and only use ACMA technician to perform your installations. If you want to find out more get in touch and we will email you our PDF guide to pricing and installation proceedures
Home Owners With Lifts Never Fear We Haven't Forgotten About You.
If your home has a lift you too will need to upgrade your PSTN lines to a 4G GSM lift phone. We can make your life easy by taking care of the whole process. We even give you the power to look after your SIM plan so you don't need to pay management fees that most lift companies will charge you each month.
With as little downtime as a few hours, we will install your new GSM lift phone and run tests to make sure you new GSM unit is in 100% working order. We have a special price for you too. To find out more send us a quick message and we will send you over a PDF document explaining the whole process including our unbeatable prices.
What people are saying about us.
Find Out More & Free Quotes for NBN Lift Phones
If you are Strata agency or a land lord that has been affected by your new NBN service making your old lift emergency phones redundant, call us today and speak to one of our technician who will be able to advise you on the best action to take to get your lift phones working with an NBN service. Most of the time we can provide you an obligation free quote over the phone, and have your unit installed and running no later than 7 days after booking is made.
Just 4 Easy Steps To Getting Started.
#1. Pick Your Location
Let our smart locator find a tech in your area. Or type the address if you are booking an appointment for a 3 part. If we are not in your area yet we apologise and hope to be servicing you soon. Select the tech closest to you by distance, then move to the next section.
#2. Pick Your Service
We have tried to keep things easy-peasy for you. We offer 3 main base services, #1 Tech service call (faults & general tech business) 2# Installation ( for all your internet, phone, data, and tv socket and cabling jobs. 3# Baisc On-site calls (Advice, inspection, residential MDF jumpering, socket replacement)
#3. Select Your Date & Time
You will next see our calendar for your service area. Select the available date and time. We give you an exact time, we don't expect you to wait around all day for a tech to show up. We do customer service.
#. Fill out your details
Fill out your details and job description for us. Give us a brief description of the work you require so our techs will be know how to prepare for your job. Then that's it. You will receive and text and email notification confirming your appointment.
No matter what ISP you use we have you covered.
We are the best private NBN technician service you will find anywhere. We are ACMA registered technician who has been servicing our Sydney clients for over 15 years. We can do the same for you.
Phone:  02 9188 1577
© 2020 SECURE A COM  Pty Ltd.