Troubleshooting Tips & Solutions for Common Internet Issues
We've all been there – battling constant buffering, or failing to connect to the 
Wi-Fi
, with no clue how to fix it. But worry not, as I've compiled a list of troubleshooting tips and solutions to help you tackle 
common internet issues
. In this guide, we'll explore strategies for resolving 
internet connectivity problems
, speed issues, and a variety of other internet-related concerns. So let's dive in and work together to get your digital life back on track!
Key Takeaways
Identify if the issue is isolated to

 

one device

 

by checking connections on

 

multiple devices.
Review

 

Wi-Fi settings

 

and run diagnostic tools available on your device or computer.
Keep anti-virus software up-to-date and run regular scans to ensure your device is malware-free.
Restart

 

your

 

modem and router

 

as a simple yet effective solution.
Contact your Internet Service Provider

 

(ISP) if all previous steps fail to resolve the issue.
Identifying Different Internet Connection Types
There is a variety of internet connections available, such as ADSL, NBN, and cable services. Each comes with its own sets of features and drawbacks. Understanding these different connection types can help you make an informed decision when choosing an internet service provider and troubleshooting connectivity issues.
The Intricacies of ADSL, NBN, and Cable Services
ADSL (Asymmetric Digital Subscriber Line):

 

ADSL

 

connections utilise existing phone lines for internet access, providing a cost-effective solution.
NBN (National Broadband Network):

 

The

 

NBN network

 

incorporates a mix of fibre, cable, satellite, and wireless technologies to deliver a more robust internet service.
Cable services:

 

These services typically offer higher speeds than

 

ADSL, but performance might be diminished during peak hours due to shared bandwidth.
Each of these connections has its advantages and drawbacks, so it's essential to weigh your options when selecting an internet service provider or upgrading your current broadband plan.
Recognising Your Connection: Wi-Fi vs Ethernet
When connecting to the internet, it's essential to understand the difference between Wi-Fi and Ethernet connections. Both have distinct strengths and weaknesses, and recognising them can help you troubleshoot connectivity issues.
Wi-Fi:

 

Wi-Fi

 

offers the convenience of wireless access across various devices within your home but can sometimes be affected by signal issues and

 

speed limitations.
Ethernet:

 

Cabled Ethernet connections typically provide superior reliability and speed, making them preferable for online gaming, streaming, and file downloads.
By checking your network adapter settings, you can ensure proper configuration for connecting to the internet. You can also use a direct Ethernet connection to resolve Wi-Fi signal issues and enjoy a more stable online experience.
Is It Just Me? Checking for an Internet Outage in Your Area
When your internet connection falters, it can be all too tempting to start tearing apart your network setup in frustration. But before you do, it's important to check if the issue is actually due to a local outage. This way, you can avoid unnecessary troubleshooting and have a better understanding of the necessary solutions.
One way to verify the status of your connection is by visiting your service provider's website. Most ISPs maintain a network status page, where they provide updates on outages and planned maintenance works. You can also look into outage maps, which visually indicate the areas affected by service disruptions. Platforms like Down Detector are useful tools that can assist in determining whether an internet outage in your neighbourhood is widespread or confined to your personal network.
Pro Tip: Save your ISP's support contact details somewhere offline, like in your phone's contacts. This way, you don't have to search for it online when your internet goes down!
Here's a simple table illustrating the steps you can take when trying to see if your internet connection problems are due to an outage in your area:
Step
Action
1
Check your service provider's website for

 

network status

 

updates
2
Consult

 

outage

 

maps for your locality
3
Use platforms like Down Detector to confirm an outage
4
If needed,

 

contact your service provider

 

or seek advice from neighbours and friends in the area
Once you gather this information, you can take the appropriate next steps. If there's a substantial outage affecting a large number of users, it's usually best to wait it out and let your ISP handle the issue. On the other hand, if it turns out the problem is exclusive to your network, it's time to roll up your sleeves and dive into additional troubleshooting techniques.
The First Line of Defence: Restart Your Modem and Router
Dealing with connectivity problems? Restarting your modem and router might be the simple remedy you need. When experiencing wifi problems or other connectivity issues, a basic yet effective manoeuvre is to perform a power cycle.
Power cycling involves unplugging your modem or router, waiting for a moment, and plugging it back in, allowing the devices to reboot and re-establish communication with your service provider's network.
This essential first step can often resolve minor technical glitches or software hang-ups. Here's a quick step-by-step guide to power cycling your modem and router:
Unplug

 

the power cord from your

 

modem and router.
Wait for at least 30 seconds to allow the devices to power down completely.
Reconnect the power cord to your

 

modem

 

and

 

router.
Wait for the devices to reboot and the lights to stabilise, indicating a stable connection with your service provider's network.
Remember, this non-invasive fix may be all you need to clear up internet woes and get back online. However, if connectivity problems persist, delve deeper into your router settings and wireless networks. It's also crucial to identify and address any device-specific network issues that may be the root of the problem.
In summary, never underestimate the effectiveness of a simple power cycle to resolve connectivity glitches. Restart your modem and router, give them a moment to reboot, and you may be back online in no time.
Examining Your Internet Package for Speed Limitations
Sometimes the root of internet issues is not a technical fault, but a limitation of your service package. Conducting a speed test can help you determine the actual performance of your connection. Comparing these results with the internet speeds advertised by your ISP can provide insights into any discrepancies.
If you find that you're clocking far below your purchased speed tier, it's time to reach out to your service provider. They can help you identify any speed limitations caused by your internet package or broadband plan.
Upgrading your current package may be necessary if your internet usage and speed demands have increased. If you're experiencing slower speeds consistently, it could be a sign that your current plan is no longer sufficient. With an upgraded plan or a switch to an NBN service, you can benefit from faster internet speeds, enhancing your online experience.
"Upgrading your internet package can improve speeds, providing a smoother online experience."
Here are some steps to help you examine your internet package for speed limitations:
Use a reliable

 

speed test

 

tool to check your current internet speed.
Compare the results with the advertised speeds of your

 

internet package.
Take note of any consistent discrepancies and determine if it's time to upgrade.
Contact your ISP to discuss potential upgrades or plan changes.
Consider switching to an

 

NBN service

 

if available in your area for improved connection quality.
By investigating your internet package and taking necessary actions, you can enjoy better internet speeds and a more satisfying online experience.
Wi-Fi Woes: Boosting Your Signal for Better Connectivity
Weak Wi-Fi signals can be the bane of your online experience, leading to dropped connections and sluggish speeds. To combat these Wi-Fi woes, consider adopting one or more of the following strategies that can help boost your signal.
Reposition your router:

 

The location of your

 

router

 

can have a significant impact on the strength of your Wi-Fi signal. Keep the router away from metal objects, electronics, and large appliances to minimize interference. Ideally, place it in a central location to ensure equal coverage throughout your home.
Reduce signal interference:

 

Wireless devices such as cordless phones and microwave ovens can interfere with your

 

Wi-Fi connection. To

 

improve Wi-Fi signal, either remove these devices from the vicinity of your router or get a

 

dual-band router

 

that operates on both 2.4GHz and 5GHz frequencies.
Invest in Wi-Fi extenders:

 

Wi-Fi extenders

 

can expand the coverage of your wireless network by repeating the signal from your main router. This is especially useful for larger homes or multi-story buildings.
Upgrade to a mesh system:

 

A mesh Wi-Fi system consists of multiple nodes that work together to create a seamless and robust Wi-Fi network throughout your home. These systems are more expensive than traditional routers but can greatly

 

improve Wi-Fi signal

 

coverage and strength.
Technology plays a crucial role in the strength and reliability of your Wi-Fi signal. Upgrading your router to a more recent model can considerably enhance your wireless network, especially if your household is heavy on bandwidth-demanding activities.
Router Standard
Frequency Bands
Data Rates
Wi-Fi 5

 

(802.11ac)
5GHz
Up to 3.5 Gbps
Wi-Fi 6

 

(802.11ax)
2.4GHz & 5GHz
Up to 11 Gbps
Upgrading your router to Wi-Fi 5 (802.11ac) or Wi-Fi 6 (802.11ax) can not only improve Wi-Fi signal strength but also significantly minimize network degradation due to interference and congestion.
A strong internet connection is essential for an enjoyable online experience. Implementing these signal boosting techniques can help you overcome Wi-Fi woes and ensure seamless connectivity throughout your home.
Network Know-how: Understanding Router Settings and Updating Firmware
Having a good grasp on your router's settings and keeping its firmware up-to-date are essential in maintaining optimum performance for your internet connection. As a user, it's important to familiarise yourself with the router's web interface, which enables you to access and configure various network settings conveniently.
Understanding your router settings and network hardware can help in identifying potential causes of connectivity hiccups, aiding in more effective troubleshooting. Here are some ways to ensure your router functions at its best:
Explore the router's web interface:

 

This graphical interface provides easy access to settings like

 

wireless networks, security, and other advanced configurations.
Updating firmware:

 

Regularly check your router manufacturer's website for new firmware releases, which are crucial for security improvements, resolving

 

connectivity issues, and feature enhancements.
Configuring your router for optimal performance:

 

Tweaking settings like Wi-Fi channels, security protocols, and DHCP settings might improve your internet experience substantially.
Regular firmware updates ensure that your router is armed with the latest security patches, feature additions, and remedies for known issues.
Updating your router's firmware is a relatively simple process. Follow these general steps, though the specifics may vary depending on your router model:
Visit the manufacturer's website to download the latest firmware version.
Log in to your

 

router's web interface

 

using the provided IP address and credentials.
Navigate to the firmware update section, usually found under 'Administration' or 'System' settings.
Upload the downloaded firmware file and initiate the update process.
Wait for the router to reboot, as it will likely do so automatically after successfully updating the firmware.
Bear in mind that firmware updates vary across manufacturers, so it's recommended to consult your router's documentation or the manufacturer's website for detailed guidance on updating firmware specific to your device.
Recommended actions
Benefits
Explore the

 

router's web interface
Familiarise yourself with various

 

router settings

 

and options
Update your router's firmware regularly
Improve router security, connectivity, and performance
Optimise router configuration
Enhance internet experience and resolve potential issues
In conclusion, taking the time to understand the intricacies of your router settings and maintaining updated firmware play a significant role in ensuring the best possible internet experience. By keeping these factors in check, you can enjoy improved security, smoother connectivity, and a better-performing wireless network.
Eliminating Device-Specific Internet Issues
When internet problems plague only one device in your home or office, it's likely that the root cause lies within the device itself rather than the network as a whole. Recognising and resolving device-specific internet issues can be accomplished through a series of troubleshooting steps tailor-made for electronic devices. In this section, we'll review the most common solutions for addressing connectivity issues, network connection problems, and browser issues on individual devices.
Check if the device's wireless adapter is enabled. Wireless adapters can get accidentally deactivated, cutting off the device's access to Wi-Fi.
Clear the browser's cache. Cached files may cause browsing issues, so clearing the cache can sometimes resolve the problem.
Perform a malware scan. Malware can hinder device performance, including

 

internet connectivity. Run a malware scan using a reputable antivirus program to detect and remove any threats.
Restart

 

the device or toggle airplane mode. This simple action can often iron out minor glitches causing connection problems.
If the above steps fail to resolve your device's internet issues, it's time to delve deeper into the device's network settings or consult the manufacturer for assistance. Sometimes, certain device settings or configurations can cause unpredictable network disruptions, which may be remedied by adjusting these settings as per the guidelines provided by your device's manufacturer. If the problem persists, consider seeking professional technical support.
Troubleshooting device-specific internet issues often involves checking the device's wireless adapter, clearing browser cache, scanning for malware, restarting the device, and adjusting network settings.
In conclusion, it's important to adopt a systematic approach to troubleshooting device-specific internet issues. By attempting the solutions outlined above before seeking professional help, you'll be better equipped to identify and resolve connectivity problems on your electronic devices, ensuring a smooth and uninterrupted online experience for all involved.
Navigating DNS Dilemmas: How To Bypass the Default Server
Encountering problems with the Domain Name System (DNS) can impede access to websites. Before we delve into potential solutions, let's first understand what DNS is and its significance in our daily browsing experience.
DNS, or Domain Name System, translates human-readable domain names like "example.com" into IP addresses that computers use to identify each other on the internet.
There are times when issues with DNS can cause delays in accessing websites or lead to other browsing problems. Thankfully, there are some easy steps we can take to navigate these DNS dilemmas and restore our online browsing experience.
One solution to consider when facing DNS issues is to flush your DNS cache. The DNS cache temporarily stores the IP addresses of recently visited websites, enabling faster access to these sites in the future. However, an outdated or corrupted DNS cache can cause issues when trying to visit certain websites. Flush your DNS cache by following the steps below:
Press

 

Windows key + R

 

to open the Run dialog
Type "cmd" and press

 

Enter

 

to open the Command Prompt
Type "ipconfig /flushdns" and press

 

Enter
You should see a message saying "Successfully flushed the DNS Resolver Cache" if the command executed correctly.
Another option is to change your DNS server to a more reliable alternative, like Google DNS or OpenDNS. These third-party DNS servers often provide faster and more secure browsing experiences. To change your DNS server, follow these steps:
Open the

 

Control Panel

 

and navigate to

 

Network and Internet

 

>

 

Network and Sharing Center
Click on your current connection, then select

 

Properties
Double-click on

 

Internet Protocol Version 4 (TCP/IPv4)
Select

 

Use the following DNS server addresses

 

and enter the addresses for your desired DNS server (e.g., Google DNS: 8.8.8.8 and 8.8.4.4)
Click

 

OK

 

to save changes
By following these steps, you should be able to bypass issues originating from your default DNS server, potentially resulting in better browsing performance. Whether flushing your DNS cache or changing DNS servers, these simple measures can make a significant difference in resolving DNS issues and browser hiccups.
Ensuring Your Devices Are Malware-Free to Maintain Internet Speeds
Keeping your devices safe from malware is not only crucial for protecting your personal information but also plays a significant role in maintaining internet speeds. Malicious software can damage system performance and slow down your internet connection, disrupting your online activities.
"Regular antivirus scans are indispensable in maintaining secure and malware-free devices."
There is a wide variety of security software available to keep your devices malware-free. Some popular options include AVG AntiVirus and Windows Defender for Windows users. These antivirus programs are designed to detect and remove any malware or security threats present on your computer, ultimately contributing to a more stable and faster internet connection.
Additionally, it is essential to stay up-to-date with the latest antivirus software updates. These updates often contain vital security patches and improvements to help protect your devices from new and emerging threats.
It is a common misconception that Mac computers are immune to malware and security threats. However, while Macs may be less vulnerable compared to Windows devices, they are not entirely impervious. That's why it is advised for Mac users to invest in a reputable antivirus solution as a protective measure against malicious software and potential threats.
Beyond antivirus software, regularly monitoring and updating your devices can significantly contribute to maintaining optimal internet speeds. Some essential steps to consider include:
Assuring that your operating system and applications are up-to-date with the latest security patches and enhancements
Performing periodic system scans to detect and eliminate any

 

malicious software

 

present on your devices
Removing unnecessary applications or browser extensions that might consume network bandwidth and resources
In conclusion, taking the necessary precautions to ensure your devices are malware-free will not only help protect your personal data but also contribute to maintaining faster and more reliable internet speeds.
Interruption or Intruder? Who Else Is Using Your Wi-Fi
Unauthorised users on your Wi-Fi network don't just pose a security risk; they can also hog your bandwidth. Securing your network by changing the default password to a strong, unique one, and regularly monitoring your network's connected devices is essential for both keeping unwanted guests off your network and maintaining optimal performance.
Keeping Unwanted Guests Off Your Network
To prevent Wi-Fi intruders from gaining unauthorised access to your network, follow these steps:
Change the default

 

Wi-Fi settings

 

to make it harder for

 

network intruders

 

to guess your credentials.
Enable WPA3, the latest Wi-Fi encryption standard, for better security.
Monitor network traffic

 

to detect unusual activity that may indicate an intruder.
Kick off unwanted users

 

by changing your Wi-Fi password and enhancing security protocols.
Regularly reviewing your router's connected devices list is crucial for identifying any unauthorized access. By ensuring your network is secure, you can avoid bandwidth hogging and maintain optimal internet performance.
"A secure network is the foundation of a seamless and safe internet experience."
Moreover, it is important to educate your family members and any house guests about the importance of network security. It not only protects your own privacy and connection quality but also prevents your network from being unknowingly used in malicious cyber activities.
Now that you know how to keep your Wi-Fi network secure, take the necessary steps to safeguard your connection and enjoy a smooth and protected online experience.
Smarten Up Your Home With the Right Cabling for NBN Services
For homeowners upgrading to NBN services, ensuring existing home cabling is compatible with new technology standards is crucial. Old ADSL or POTS line designs can cause bridge taps with NBN VDSL services, leading to interference and reduced internet connectivity. Migrating to appropriate cabling for NBN can eliminate these hiccups and foster a more reliable internet experience at home.
Why Your Old ADSL Wiring May Be Causing Issues
Outdated wiring, such as ADSL and POTS lines, worked well in the past, but they can create cabling issues when it comes to NBN VDSL services. These older setups aren't designed for the higher speeds and advanced technology that NBN services offer. Upgrading your home network to proper cabling can make a world of difference in terms of internet connectivity, speed, and reliability.
To optimise your internet connectivity, consider the following steps:
Identify the type of cabling currently used in your home. You may need to consult an expert to evaluate your setup.
Compare your current cabling system to the recommendations provided by your

 

NBN service

 

provider.
Upgrade your home network as needed, following the guidelines or advice from your

 

NBN service

 

provider.
Monitor your internet connectivity to ensure that the upgraded cabling is working correctly.
Migrating to appropriate cabling for NBN can eliminate cabling issues, promoting a more reliable internet experience at home.
While addressing internet connectivity issues can be a complex task, investing in a properly designed home cabling system for NBN services can make a significant difference. With the right cabling in place, you'll be well on your way to achieving efficient and reliable internet access for you and your family.
Scanning for Software Hiccups That Hinder Internet Performance
Overzealous firewall rules or intricate security settings can inadvertently impede internet connectivity. Whether it's network intrusion protection, software firewalls, or antivirus solutions in play, these software hiccups can negatively impact your internet performance.
In order to strike a balance between security and optimal internet performance, it's crucial to fine-tune your settings or consult with software vendors.
Dealing With Firewalls and Security Settings
When troubleshooting firewall-related issues, make sure that your current firewall isn't needlessly restrictive or conflicting with another. A double check on the policies regarding network traffic and system-level security is also recommended. In cases when you're introducing new security software, test its compatibility by temporarily disabling it. This will help you ascertain if there are any connectivity woes due to the new addition.
To combat these software hiccups and maintain seamless internet performance, follow these steps:
Reevaluate your firewall rules: Make sure that

 

security policies

 

are not blocking legitimate

 

network traffic.
Examine your

 

antivirus solutions: Temporarily disable the

 

antivirus software

 

and

 

see if your internet

 

performance improves. If so, try to adjust the software settings accordingly.
Seek professional advice: If you're unable to pinpoint the cause of the connectivity issue, consult with experts knowledgeable in

 

network intrusion protection

 

and software

 

firewalls

 

for further assistance.
Ultimately, finding the sweet spot between security and streamlined internet performance may take some trial and error. However, the benefits of consistent and reliable connectivity are well worth the effort.
When To Give Up and Call Tech Support: Contacting Your Service Provider
There comes a time when, despite all your efforts, you might feel overwhelmed by the complexities of internet issues. In such cases, it's best to call tech support and seek the assistance of your service provider. After all, your ISP or internet service provider has the resources and expertise to diagnose and resolve issues beyond your reach.
If you contact your internet service provider for technical support, their team of broadband technicians can help you with various problems, such as low signal levels, device registration hitches, or system glitches. To make the process efficient, ensure you convey all the troubleshooting steps you've already taken. Additionally, inquire about potential outages in your area to rule out any external issues.
"After exhausting all do-it-yourself approaches, don't hesitate to contact your ISP's technical support. They have the tools to diagnose issues beyond your reach, such as low signal levels, device registration hitches, or system glitches."
Your tech support contact can provide technical assistance to identify the root cause of your issues and guide you through the best course of action. The following are a few additional points to keep in mind when communicating with your ISP's support team:
Clearly explain the problem you're facing and when it began.
Provide information about your internet plan, equipment, and device(s) being used.
Mention any changes you've made to your network or devices before the issue emerged.
Stay patient and follow their instructions carefully.
While contacting tech support may seem daunting, it is often the most effective way to resolve stubborn internet issues and get you back online. Remember that your service provider is there to help and support you in your quest for a seamless internet experience.
Upgrading Your Equipment: Is It Time for a New Modem or Router?
If you find that your older router is struggling to keep up with your internet demands, it might be time for an upgrade. Contemporary routers offer advanced features like dual or tri-band capabilities, supporting distinct frequency channels and multiple devices. The most recent Wi-Fi 6 (802.11ax) technology enhances throughput and range. Before investing, peruse reviews for the best wireless routers tailored to your needs.
Outdated equipment can significantly hamper your internet experience. With technological advancements, it's essential to upgrade your modem and router to match the increasing demands of everyday connectivity. A few factors to consider when deciding if it's time for a new modem or router include:
Frequency of internet drop-offs
Difficulty in streaming or loading web pages
Increasing number of connected devices in your home
Router age and compatibility with newer standards like

 

802.11ac

 

and 802.11ax (Wi-Fi 6)
In the world of wireless routers, there are several compelling options. From dual-band to tri-band routers, each is designed to cater to specific usage scenarios and user preferences. Check out the following comparison table to evaluate some factors worth considering when upgrading your equipment:
| Router Type | Frequency Channels | Compatibility | Applications |
| --- | --- | --- | --- |
| Dual-band Router | 2.4 GHz and 5 GHz | 802.11ac | General browsing, streaming, and online gaming |
| Tri-band Router | 2.4 GHz and two 5 GHz | 802.11ac, 802.11ax (Wi-Fi 6) | High-bandwidth tasks, multiple device connections, and improved network stability |
Investing in a new modem or router can significantly improve your network's performance. Whether it's a regular dual-band router or a high-performance tri-band router, upgrading equipment can boost speed, range, and overall functionality for a seamless internet experience.
In conclusion, if your outdated equipment is causing you frustration, it may be time to invest in a new modem or router. Technological advancements make upgrading essential for maintaining a stable and fast internet connection, ultimately enhancing your online experience.
Sale
Bestseller No. 1
TP-Link AX5400 Dual-Band Gigabit Wi-Fi 6 Router, Dual Band Gigabit Wi-Fi 6 Router, Dual-Band, MU-MIMO, OFDMA, OneMesh Supported, app Control, Security Services (Archer AX72) AU Version
Gigabit WiFi for 8K Streaming – 5400 Mbps WiFi for faster browsing, streamings, and downloading, all at the same time
Fully Featured Wi-Fi 6 – Equips with the top structure of 4T4R and HE160 on the 5 GHz band to enable a 4.8 Gbps ultra-fast connection
Connect 100+ Devices§ – Supports MU-MIMO and OFDMA to reduce congestion and quadruple the average throughput
Extensive Coverage – 6× antennas and Beamforming ensure broad coverage
TP-Link - World's No. 1 Provider of WLAN Products within last 11 years. Leading support - Industry leading 3-year warranty and 24/7 technical support
Bestseller No. 2
ASUS RT-AX86U Pro (AX5700) Dual Band WiFi 6 Extendable Gaming Router, 2.5G Port, Gaming Port, Mobile Game Mode, Port Forwarding, Subscription-free Network Security, VPN, AiMesh Compatible
Ultrafast WiFi 6 dual-band router boosts speed up to 5700 Mbps, with 160 MHz channels for better efficiency and throughput
Minimize lag and latency for mobile gaming with just a tap on the ASUS Router app
The exclusive ASUS RangeBoost Plus improves signal range and overall coverage
Block undesirable content with ASUS Safe Browsing, and protect your kids online by filtering explicit content from search results
Protect your home network with a free lifetime subscription to AiProtection Pro, powered by Trend Micro
Bestseller No. 3
TP-Link AX1500 Wi-Fi 6 Router, Dual-Band, MU-MIMO, OFDMA, Easy Setup (Archer AX12)
Wi-Fi 6 Technology: Archer AX12 comes equipped with the latest wireless technology, Wi-Fi 6, for faster speeds, greater capacity and reduced network congestion
Next-Gen 1.5 Gbps Speeds: Archer AX12 dual-band router reaches even faster speeds up to 1.5 Gbps (1201 Mbps on 5 GHz band and 300 Mbps on 2.4 GHz band)
Connect More Devices: Wi-Fi 6 technology communicates more data to more devices using revolutionary OFDMA and MU-MIMO technology while simultaneously reducing lag
More Reliable Coverage:  Achieve the strongest, most reliable WiFi coverage with Archer AX12 as it focuses signal strength to your devices using Beamforming technology and four antennas
Increased Battery Life: Target Wake Time technology reduces your devices' power consumption to extend their battery life
Sale
Bestseller No. 4
Bestseller No. 5
ASUS RT-AX53U (AX1800) Dual Band WiFi 6 Extendable Router, Subscription-free Network Security, Instant Guard, Parental Control, Built-in VPN, AiMesh Compatible, Gaming & Streaming, Smart Home, USB
New-Gen WiFi Standard – WiFi 6(802.11ax) standard supporting MU-MIMO and OFDMA technology for better efficiency and throughput
Connect in your way – You can share the internet from 3G/4G dongle to the router by plug the dongle in a USB port
Ultra-fast WiFi Speed – RT-AX53U supports 1024-QAM for dramatically faster wireless connections; With a total networking speed of about 1800Mbps — 574 Mbps on the 2.4GHz band and 1201 Mbps on the 5GHz band
Increase Capacity and Efficiency – Supporting not only MU-MIMO but also OFDMA technique to efficiently allocate channels, communicate with multiple devices simultaneously
4 Gigabit ports – One Gigabit WAN port and three Gigabit LAN ports, 10X faster than 100–Base T Ethernet
Sale
Bestseller No. 6
ASUS DSL-AX82U AX5400 Dual Band WiFi 6 xDSL Modem Router [AU Version] - WiFi 6 802.11ax, AURA RGB, Lifetime Free Internet Security, Mesh WiFi support, Gear Accelerator, Adaptive QoS, Port Forwarding
New-generation WiFi 6 – Enjoy ultrafast speeds up to 5400 Mbps with the latest WiFi 6 (802.11ax) and 160MHz channels.
DSL, Ethernet and Mobile Internet – DSL-AX82U has multiple ways to connect to the internet with a DSL port, Ethernet port, or even an USB port for mobile broadband connection.
Choose your lighting vibe – Feature ASUS Aura RGB lighting effects that you can choose from a variety of lighting effects and customize lighting to align with specific modes.
ASUS AiMesh support – Create a flexible, seamless whole-home mesh network with AiMesh-compatible routers.
Commercial-grade home network security – Lifetime free ASUS AiProtection Pro, powered by Trend Micro, with WPA3 and advanced Parental Controls to protect your home.
Sale
Bestseller No. 7
Amazon eero Pro 6 tri-band mesh Wi-Fi 6 router with built-in Zigbee smart home hub
Premium Wi-Fi 6 performance - eero Pro 6 covers up to 190 sq. m. and supports speeds up to a gigabit.
Say goodbye to dead spots and buffering - eero's mesh wifi technology optimises for your space—so you can confidently stream 4K video, game, and video conference across your home.
More wifi for more devices - Wi-Fi 6 supports faster wifi than prior standards and permits 75+ connected devices.
Set up in minutes - The eero app walks you through setup and allows you to manage your network from anywhere.
Built-in Zigbee smart home hub - eero Pro 6 connects compatible devices on your network —so there's no need to buy separate smart home hubs for each.
Sale
Bestseller No. 8
Sale
Bestseller No. 9
Sale
Bestseller No. 10
TP-Link AX3000 Multi-Gigabit WiFi 6 Router, 8K Streaming, USB 3.0, 2.5G WAN/LAN Port, 160MHz Bandwidth (Archer AX55 Pro)
Faster Dual-Band AX3000 WiFi: Up to 3.0 Gbps (2402 Mbps + 574 Mbps) WiFi for faster browsing, streaming and downloading, all at the same time.
2.5G Multi-Gigabit Port: 1נ2.5 Gbps WAN/LAN port + 1נ1 Gbps WAN/LAN port + 3נGigabit LAN ports + 1נUSB 3.0 port ensure max flexibility and boosted throughput.
Maximised Coverage: Four high-gain antennas equipped with Beamforming ensure vast coverage.
Connect More Devices: OFDMA technology increases capacity by 4 times to enable simultaneous transmission to more devices.
VPN Client Supported: Allow devices in your home network to access remote VPN servers without needing to install VPN software on every device.
Conclusion
Fixing internet issues doesn't have to be overwhelming. With the right internet troubleshooting tips, you can effectively resolve most network connectivity issues. Start by restarting your devices and router, checking Wi-Fi settings, and making sure your antivirus software is up-to-date. For slow internet issues, consider upgrading your equipment or internet package.
If all else fails, you can always rely on your ISP's technical support to help you with resolving internet connectivity issues. Be sure to clearly explain the troubleshooting steps you've already taken, and don't hesitate to ask about potential outages in your area.
Lastly, sometimes the best solution is to seek professional internet repair services or invest in upgraded hardware. Keep in mind that in urgent situations, you can use a Wi-Fi hotspot to stay connected while issues are being resolved. When equipped with these tips, you'll be well on your way to a smooth and fast online experience.
FAQ
How can I troubleshoot common internet issues?
Start by checking if the issue is isolated to one device or try visiting different websites. Verify Wi-Fi settings, run diagnostic tools, scan for malware, restart your modem or router, and contact your ISP if needed.
What are the common types of internet connections available?
ADSL, NBN, and cable services are some of the most common connections. ADSL utilises existing phone lines, while NBN incorporates mixed technologies and cable services offer higher speeds than ADSL.
How can I check if there's an internet outage in my area?
Check your service provider's website, consult outage maps or use platforms like Down Detector to determine if there's a widespread issue that requires a fix from your ISP.
How can I improve my Wi-Fi signal for better connectivity?
Consider repositioning your router, reducing signal interference, investing in Wi-Fi extenders or a mesh network system, and upgrading to a Wi-Fi 5 or Wi-Fi 6 router for better performance.
How can I ensure my devices are malware-free to maintain internet speeds?
Regularly run antivirus scans with reputable software like AVG AntiVirus or Windows Defender, and invest in an antivirus solution for your Mac if needed.
How can I make sure my home has the right cabling for NBN services?
Check if your existing home cabling is compatible with new NBN technology standards and upgrade to appropriate cabling if needed to avoid connectivity issues caused by outdated wiring.
When should I call tech support or contact my service provider?
If you've already tried various troubleshooting steps and nothing seems to work, it might be time to call tech support or contact your service provider for further assistance.
How do I know if it's time to upgrade my modem or router?
If your current equipment is outdated or struggling to keep up with your internet demands, consider upgrading to a newer and more advanced model, like a Wi-Fi 6 router or a dual/tri-band router that supports multiple devices.
Need Help Fixing Your Internet?
If you just want an expert internet technician to solve the problem for you, we can visit your home or office today and find and repair the issues you are having with your internet service.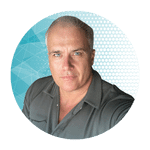 Jason Kearney
Head Internet Technician
Jason Kearney is the Head Technician at SECURE A COM, with qualifications spanning NBN, ADSL, phone, and data cabling. Starting as an electrician, Jason quickly delved into the telecommunications sector, leading crucial projects like the rehabilitation of the Telstra network. With credentials in both managerial and technical aspects, he now specialises in phone line and NBN fault location and repair, serving both homes and businesses with effective and personalised telecommunications solutions