Unlock Unlimited Connectivity with Your Sim Card Modem
Unlock Unlimited Connectivity with Your Sim Card Modem
Are you tired of being restricted by your network-locked modem? Well, it's time to free yourself and unlock unlimited connectivity! Discover how to achieve unrestricted access to multiple telcos with your 4G modem with a sim card slot, wireless modem with sim card, sim card router, portable modem with sim card, or lte modem with sim card slot. I'll introduce you to the world of high-speed sim card modems, the best sim card modems in the market, and the most affordable sim card modem options available. You'll soon wonder how you lived without your unlocked 4G modem!
Key Takeaways
Unlocking your modem allows you to access networks from multiple telcos.
Invest in a high-speed sim card modem for a faster and more reliable connection.
Unleash a world of possibilities with an unlocked 4G modem for your laptop, tablet, or smartphone.
Find the best sim card modem deals on well-known platforms such as AliExpress.
Achieve the perfect balance between quality and affordability when you invest in a high-performance sim card modem.
Enjoy seamless, unlimited connectivity when you're travelling abroad with your unlocked sim card modem.
Learn about the different unlocking methods to transform your sim card modem into a true freedom tool.
Understanding the Lock – Why Your 4G Modem is Restrained
Network Lock Basics and Telco Strategies
Telecommunication companies employ a strategy known as network lock, which ties a wireless sim card modem or sim card dongle modem to the network of the telco that sold the device. Customers who purchase sim compatible modems on a payment plan often receive a Telstra locked device, which can only function with a SIM card from the telco. This restriction bars connectivity with competing telcos' SIMs and is a clear example of a telco strategy aimed at retaining customers.
Financial Benefits for Telcos – The Reason Behind Locked Devices
Telecommunication companies lock devices to capitalize on the financial benefits associated with telco customer retention. The rationale for locking devices pertains to the recovery of discounts provided to consumers during the purchase. By imposing network restrictions, telcos can ensure customer retention and continued payments for an extended period. Consequently, they can offset the discounts offered during a modem's purchase and recoup their costs
| | | | |
| --- | --- | --- | --- |
| Locked Devices | Ensure customer retention | Offset discounts offered during purchase | Recoup telco investment |
Unlocking Potential – The Telstra Unlocking Experience
Fortunately, Telstra provides an official unlocking route for customers seeking more flexible options. Telstra unlocking enables users to enjoy the freedom of using alternative providers and unleashes the potential for overseas travel compatibility. The unlocking process, overseen by the Telstra Unlock team, has three primary steps:
Obtaining the modem's relevant information.
Paying the required unlocking fee, which can vary based on modem usage duration.
Inserting an unlock code, provided by the Telstra Unlock team, into the modem's system.
An unlocked sim card enabled modem grants users the liberty to choose their preferred provider while also expanding connectivity options during international travels.
Step-By-Step Guide to Unlock Your Telstra 4G Modem
Unlocking your Telstra 4G modem can significantly improve your internet experience by enhancing flexibility and catering to your unique connectivity needs. This step-by-step guide will help you unlock your Telstra 4G modem to elevate your internet experience, enabling you to access diverse carrier plans, providers, and settings.
To begin, gather the necessary information about your modem such as the modem IMEI number and modem model number. These details are typically found on the device's label or in your modem's packaging. With this information in hand, proceed to the following steps:
Contact Telstra's Unlock team via phone or live chat to inform them of your intention to unlock your modem. Provide your modem's IMEI number and model number as requested.
Based on your modem's details and usage duration, the Unlock team will provide you with a quote for the unlocking fee. If you wish to proceed, pay the fee using Telstra's Bill Pay web page.
Upon successful payment, note the receipt number provided.
Provide the receipt number to the Unlock team, who will then give you the

 

device unlock code.
Power off your modem, remove the Telstra SIM card, and insert a non-Telstra SIM card.
Power on your modem and access your modem's homepage in a web browser using its default IP address.
Navigate to the Telstra SIM settings in your modem's interface.
Enter the device unlock code as instructed by the Unlock team.
Your modem should now be unlocked and ready for use with other network providers.
Keep in mind that while your Telstra 4G modem may now be unlocked, plan-specific settings from different providers may require manual adjustments. To ensure optimal performance, consult the new provider's instructions on network settings and configurations.
By correctly following this step-by-step guide, you can now experience the freedom of using your unlocked Telstra 4G modem with various carriers and benefit from a more flexible, tailored internet experience.
Unlock Your Modem for Extras: Navigating Competitive Telco Offers
Unlocking your modem offers a world of flexibility and savings. As competition grows in the telecommunication space, providers jostle to retain customers, pushing them to release improved and exclusive offers. An unlocked modem allows you to take full advantage of these deals and stay connected with the best provider for you.
The Perks of an Unlocked Modem in a Competitive Market
An unlocked modem has many benefits in today's fast-paced and highly competitive market. By having the freedom to switch between providers, you have the power to choose the best available offers. These may come in various forms, such as:
Better pricing plans
Faster download and upload speeds
Exclusive discounts and promotions
Increased monthly data allowances
Better device compatibility with a broader range of

 

sim card modem for laptops, portable sim card modem, sim card dongle,

 

and

 

sim card wifi router
Providers are now working tirelessly to create compelling offers that ensure you remain a loyal customer. In some instances, companies like Telstra may even present counteroffers, enabling you to negotiate and secure even more value from your service.
How Unlocking Can Lead to Better Deals and Save You Money
Unlocking your modem opens the door to a plethora of deals tailored to your needs. Without the constraints of a network lock, you'll have the ability to browse a variety of plans from multiple providers. Compare and contrast their respective features to find the one that best suits your preferences, enhancing both your connectivity experience and cost savings.
"Savings can be substantial when you have the freedom to choose. Don't be limited by your network provider; unleash the full potential of your modem and start saving today!"
With your unlocked modem, you'll be better equipped to assess which provider offers the most cost-effective packages, combining speed, data limits, and device support – especially when it comes to modem with sim card, sim card wifi modem, sim card wireless modem, and wireless router with sim card options. Discover the unparalleled potential for savings by breaking free from network locks and leveraging competition between service providers.
| Provider | Data Allowance | Monthly Cost | Download Speed | Included Extras |
| --- | --- | --- | --- | --- |
| Telstra | 100GB | $75 | 50Mbps | Media streaming bundle |
| Optus | 120GB | $65 | 60Mbps | Unlimited national calls |
| Vodafone | 150GB | $60 | 40Mbps | 12-month streaming service subscription |
So, what are you waiting for? Unlock your modem today and start reaping the benefits of a competitively tailored telecommunications experience!
Global Connectivity: Using Your Modem Abroad
As technology advances and international travel increases in frequency, having a mobile broadband modem capable of using a sim card modem for internet connection has become essential for travellers. An unlocked modem allows users to experience global connectivity by using their modem abroad seamlessly.
One of the main advantages of an unlocked modem is the ability to avoid sim card international roaming charges imposed by Australian service providers. Instead, an unlocked modem allows you to connect with local network providers, providing a cost-efficient alternative for accessing the internet while you travel.
"An unlocked modem is a must-have for any traveller looking to stay connected abroad without racking up astronomical roaming charges."
For professionals, using an unlocked modem abroad enables seamless access to the internet, maintaining productivity and communication wherever they go. This also applies to travellers who simply wish to stay connected with loved ones or manage their personal affairs.
| Travel Necessity | Locked Modem | Unlocked Modem |
| --- | --- | --- |
| Internet access abroad | Limited to home network provider | Compatible with international providers |
| Roaming charges | Potentially high | Avoided with local SIM cards |
| Flexibility | Restricted | Adaptable to various international networks |
| Cost-efficiency | Dependent on home provider's roaming plans | Optimized with local plans |
While using an unlocked modem abroad may seem like a minor convenience, its implications are large, enabling travellers to stay connected, save money, and have access to the best local services and coverage wherever they go.
Check your modem's compatibility

 

– Before your journey, verify that your modem can operate on the cellular frequencies used in your destination country.
Research local providers

 

– Look into the offerings of local telcos in the countries you plan to visit. Consider factors like coverage, pricing, and data allowance.
Acquire local SIM cards

 

– Purchase SIM cards from the local providers that suit your connectivity needs best and enjoy uninterrupted internet access during your travels.
In conclusion, an unlocked modem is a vital asset for ensuring global connectivity and making the most of your time abroad. By using your modem with local service providers, you can save on costly international roaming charges and enjoy a reliable internet connection wherever your adventures take you.
The Process to Unlock Your Modem with Telstra's Unlock Team
Unlocking your modem with Telstra's unlock team is a straightforward and efficient process, with several steps to follow. Before you begin, ensure you have the essential information ready such as your modem's IMEI number and model number, your customer account details, and the receipt number for the Telstra bill payment you will make during the unlock process.
Customer Identification:

 

You will need to identify yourself as the legal owner of the modem to Telstra's unlock team. Be prepared to provide your account number, associated phone number, and personal identification information.
Contact Telstra's Unlock Team:

 

Once you have gathered the necessary information, reach out to Telstra's unlock team via their designated phone number or chat support to relay your intention to unlock the device.
Fee Payment:

 

Following the instructions provided by the Unlock Team, proceed to Telstra's Bill Pay web page to pay the required unlock fee. Upon successful payment, you will receive a receipt number.
Obtain Unlock Code:

 

Provide the receipt number to Telstra's unlock team, who will then supply you with a unique unlock code after verifying that the payment has been processed successfully.
Enter Unlock Code:

 

Finally, insert a non-Telstra SIM card into your modem and access the modem's settings via its homepage or built-in software. Input the unlock code provided by Telstra's unlock team, and the device will become unlocked once the code is accepted.
By following these device unlocking steps, you will now have an unlocked modem that is compatible with various service providers, granting you more flexibility in your connectivity choices.
Remember that Telstra's unlock team is available to assist you throughout the process, so do not hesitate to contact them if you encounter any issues or have questions about the unlocking process.
Unlocking your modem enables you to capitalize on competitive offers from multiple service providers, allowing you to enjoy a better user experience tailored to your internet needs. Ready to unlock your modem? Get started today by following the steps outlined above!
Alternative Unlocking Services: Third-Party Options
Unlocking your modem doesn't necessarily mean you have to go through official telco channels. For those who'd prefer to take a different route, there are third-party unlocking services readily available, offering modem unlocking solutions for a fee. So, if you're looking for an unofficial approach or need a faster solution, these providers could be just the ticket.
Understanding Third-Party Unlocking Services
While official service providers like Telstra have their unlock processes in place, numerous alternative unlocking routes exist, allowing for more options. Third-party unlocking services provide added flexibility when it comes to unlocking your sim card modem for desktops or other devices equipped with a modem with sim card slot.
As opposed to official providers, these third-party companies often have a quicker turnaround time and competitive pricing. Essentially, they offer similar results to what you'd get if you went directly to the telco but can provide certain advantages depending on your particular needs.
Remember, though, that the third-party route might not be the ideal option for everyone. It's essential to weigh the pros and cons of alternative unlocking services, focusing on factors like cost, reliability, and your confidence in their ability to unlock your specific device.
Nonetheless, if you're interested in third-party unlocking services, you can explore the various unlock service providers online. It's always prudent to research customer reviews and ratings before selecting the right one for your needs. You can start your search for third-party services with local directories, specialized forums, or popular online marketplaces.
Read customer reviews of the service to gauge its reputability and effectiveness.
Check that the site offers secure, encrypted payment methods – this helps protect your personal and financial information.
Confirm that the unlocking service covers your specific modem model – this will ensure a smooth and successful unlocking process.
Choosing the right service from among available alternatives takes a bit of homework, but it can ultimately lead to a positive and cost-effective outcome when it comes to unlocking your modem.
Doing It Yourself: Self-Unlocking Your Modem
For those who possess a strong technical acumen and are comfortable venturing into the realm of DIY modem unlock, self-unlocking your modem can be an efficient and cost-effective option. There are multiple online resources available that supply comprehensive modem unlock guides, facilitating the acquisition of tech-savvy solutions by individuals who prefer to undertake this task without receiving professional support.
Tech-Savvy Solutions: Unlocking Your Modem Without Help
One notable online resource that provides intricate self-unlocking guides for modem unlocking is Appuals. As an independent alternative to seeking assistance from the Unlock team or third-party unlocking services, users skilled in tech troubleshooting can benefit from the cost and time savings that follow the comprehensive instructions available on Appuals.
Unlocking your modem on your own allows you to take control of the process while saving money, but it requires a certain degree of technical knowledge and confidence.
Before embarking on the self-unlocking journey, it's essential to equip oneself with key information and tools, including:
The modem's IMEI number
Modem model number
A non-Telstra SIM card
Online modem unlock guides and resources
After gathering this essential data, follow the steps outlined in the online resources or unlock guides. Whilst independent unlocking increases flexibility and cost-savings, potential risks may arise due to incorrect or outdated resources. To avoid harming your modem or encountering complications, ensure to consult several trustworthy online resources and join relevant forums to seek advice from experienced users.
| Unlocking Option | Advantages | Disadvantages |
| --- | --- | --- |
| Official Unlocking Process (with Telstra) | Guaranteed support, ease of access, and reliability. | Unlocking fees, potential wait time. |
| Third-Party Unlocking Services | Quicker unlocking process, alternative to official channels. | Reliability and quality may vary, potential fees. |
| DIY Modem Unlock (Self-Unlocking) | Cost-effective, full control of the process. | Requires technical knowledge, risks of incorrect or outdated resources. |
As the table highlights, DIY modem unlock delivers a more cost-effective solution. However, it calls for a higher level of technical aptitude and confidence. Choosing the best option aligns with users' technical skill and ability to access the necessary resources for a seamless modem unlocking experience. In turn, unlocking your modem fosters connectivity freedom, including enhanced compatibility with plug and play sim card modems that serve as convenient, portable connectivity options.
Exploring Modem Unlock Box Options for Better Connectivity
To facilitate optimal data transmission and ensure a stable network connection, one can consider modem unlock boxes available on marketplaces like Alibaba. These devices come with assurances of quality and range extension capabilities and can significantly aid in boosting network efficiency.
An advanced sim card modem unlock box can provide a substantial improvement in data connectivity solutions, particularly for those experiencing weak signals or frequently switching between networks. By leveraging a reliable sim card modem unlock box, users can enjoy better signal strength and seamless browsing experiences.
Unlock the true potential of your sim card modem by exploring modem unlock box options that cater to your unique connectivity needs.
One popular platform to source modem unlock boxes is Alibaba. This eCommerce giant boasts an extensive selection of devices designed to cater to various connectivity requirements. Let's take a look at some of the most sought-after modem unlock box options available on Alibaba:
Device
Description
Key Features
4G LTE Modem Unlock Box
A modem unlock box designed to improve 4G LTE network connectivity and speed

Supports multiple network bands
Plug and play functionality
Automatic network switching

Universal Modem Unlock Box
A versatile unlock box compatible with a wide range of sim card modems

Compatibility with 2G, 3G, and 4G networks
User-friendly software
Supports a variety of modem brands

Dual-SIM Modem Unlock Box
An unlock box enabling the use of two sim cards on a single modem

Simultaneous network connections
Seamless network switching
Advanced signal amplification
Before purchasing a modem unlock box from Alibaba, make sure to thoroughly research and compare different products to identify the one that best meets your specific connectivity needs. Also, consider the reputation of the seller and check customer reviews to confirm the quality and performance of the device.
Note:
Keep in mind that using an incompatible or poorly designed modem unlock box may compromise your network connection. It is crucial to carefully evaluate and choose products that are reliable, well-reviewed, and suitable for your modem model.
Unlocking Modem Deals Online: AliExpress and Shopping Tips
Online shopping platforms like AliExpress offer a diverse range of unlocked modem products catering to various needs and price points. Shoppers can benefit from discounts during sales events, free shipping options, and by using new user or store coupons. In addition, sorting by 'orders' can help identify the most popular and well-reviewed sim card modem products.
Finding the Best Deals for Unlocked Modem Solutions
AliExpress is a treasure trove for those on the hunt for unlocking modem deals and competitive prices on modem 4g wifi sim card unlock devices. To ensure you make the best possible decision, consider the following tips when browsing their vast selection of sim card modem products:
Filter your search by brands you trust and models that have a high user rating.
Take advantage of sales events, flash deals, and promotional coupons to get the

 

best sim card modem online

 

at a discounted price.
Make use of free shipping options when available, or bundle your purchases to save on shipping fees.
Sort by 'orders' to uncover the most popular and well-reviewed products.
Read user reviews to gain insights into the pros and cons of each product and make an informed decision.
With these tips in mind, you'll be well-equipped to shop modem 4g wifi devices like a pro and find the perfect unlocked modem to suit your needs.
"Unlocking the full potential of my modem transformed my online experience, allowing me to explore various service providers and tap into the best possible deals." – Actual AliExpress Customer
In addition to the shopping tips, here are some top-rated unlocked modems available on AliExpress, as sorted by popularity:
| Product | Brand | Rating | Price Range |
| --- | --- | --- | --- |
| Huawei E5573 | Huawei | 4.7/5 | $35-$50 |
| ZTE MF920W+ | ZTE | 4.5/5 | $40-$60 |
| Netgear AC797 Aircard | Netgear | 4.6/5 | $150-$180 |
| Alcatel LINKZONE MW41 | Alcatel | 4.4/5 | $45-$70 |
By following the provided shopping tips and exploring popular unlocked modem options on AliExpress, you can experience the freedom and convenience that come with owning an unlocked modem. Enjoy the opportunity to switch between telcos, find better deals, and use your modem during international travels. Your boundless connectivity awaits!
Conclusion
In summary, unlocking your modem can provide multiple benefits such as increased provider flexibility, cost-saving opportunities, and the ability to use your device internationally. Although locked modems may seem inconvenient, the good news is that there are various ways to unlock a sim card modem Australia. Telstra, in particular, has made significant strides in customer service improvements, offering multiple unlocking options.
Customers can choose between Telstra's official unlocking process, self-guided methods, or even explore alternative third-party options. With technological advances and additional services at our fingertips, there has never been a better time to upgrade to an unlocked 4G modem or even a 5G modem router with sim card.
Portals like AliExpress further enhance these advantages by offering a wide range of unlocked modem products to cater to various needs and budgets. By capitalising on discounts during sales events and using store coupons, shoppers can score some fantastic deals on sim card modem plans and sim card modem price reductions. Ultimately, unlocking your modem contributes to a more dynamic and customer-centric telecommunications experience with the potential for optimal connectivity and savings.
FAQ
Why do telecommunication companies lock modems?
Telecommunication companies lock modems as a strategy to retain customers. By locking a modem to their respective network, they ensure customers will continue using their services over an extended period, allowing the company to recoup any discounts offered during purchase.
How can I unlock my Telstra 4G modem?
You can unlock your Telstra 4G modem by contacting their Unlock team by phone or chat. Provide your modem's IMEI number and model number, and follow their instructions, which include payment of an unlock fee. Use the provided unlock code and enter it into the modem's homepage after inserting a non-Telstra SIM.
What are the advantages of an unlocked modem?
Unlocking a modem offers numerous advantages, such as provider flexibility, cost-saving opportunities, and international use. An unlocked modem allows you to switch between telcos and capitalize on more competitive offers. It also enables you to connect with different international service providers, avoiding roaming charges while traveling.
What are some alternative ways to unlock my modem if I prefer not to go through official telco channels?
You can opt for third-party services that offer modem unlocking solutions for a fee. Alternatively, if you are tech-savvy, you can follow step-by-step online guides to unlock your device independently without professional assistance.
Can I find unlocked modem products and deals online?
Yes, you can find a diverse range of unlocked modem products and deals online. Platforms like AliExpress offer a wide variety of unlocked modems catering to various needs and price points. You can benefit from discounts during sales events, free shipping options, and by using new user or store coupons.
Need Help Fixing Your Internet?
If you just want an expert internet technician to solve the problem for you, we can visit your home or office today and find and repair the issues you are having with your internet service.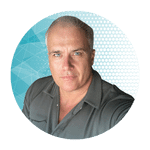 Jason Kearney
Head Internet Technician
Jason Kearney is the Head Technician at SECURE A COM, with qualifications spanning NBN, ADSL, phone, and data cabling. Starting as an electrician, Jason quickly delved into the telecommunications sector, leading crucial projects like the rehabilitation of the Telstra network. With credentials in both managerial and technical aspects, he now specialises in phone line and NBN fault location and repair, serving both homes and businesses with effective and personalised telecommunications solutions