Transform Your Building's Connectivity
Upgrade your outdated MDF and elevate your building's connectivity. SECURE A COM offers specialised MDF Upgrade services, eliminating dropouts and ensuring reliable connections for both residential and commercial spaces. Don't settle for less; connect with us today
A Main Distribution Frame (MDF) is the hub connecting external telephone lines to a building's internal network. In the early days, these frames used soldered terminals, which are now outdated and prone to faults. Thousands of buildings across Sydney still have these antiquated MDFs, causing frequent connectivity issues.
Jason did an amazing job troubleshooting my home internet, efficient and professional. If you're having any internet issues, then I highly recommend
Fantastic Service. Quick and easy job well done
Tamara Livingstone
31 May 2023
Amazing experience with Jason. Honest and reliable couldn't have asked for a better person to come out and help us. Highly recommend. Thanks again Jason and the team at secure a com .
Tom Hargreaves
12 March 2023
Punctual, considerate, and thorough in identifying problems in my existing home networks and providing solutions.
Guy Ingleby
21 February 2023
Great service by Jason. Up and running and he was prompt and on time. Thanks Secure A Com.
Benjamin Johns
21 February 2023
Perfect service! Jason was very professional and efficient. Would highly recommend their company for your electrical needs.
Luci Torres
5 January 2023
The man from Secure a com was friendly and efficient. The job was to extend the lead in cord for the NBN box so that it could go to the upstairs flat. He was on time and very proffesional and making the appointment was easy. Securacom came out the next day after I phoned them so no wait time. Excellent service.
We offer comprehensive MDF jumpering upgrades for both residential and commercial buildings in Sydney, delivering reliable and high-speed connectivity tailored to each environment's specific needs.
Residential MDF Upgrades
We offer specialised MDF upgrades for residential buildings across Sydney, ensuring robust and reliable internet connectivity for apartments, and unit blocks.
Commercial MDF Upgrades
We provide expert MDF upgrades for commercial buildings in Sydney, enhancing connectivity for offices, retail spaces, and large complexes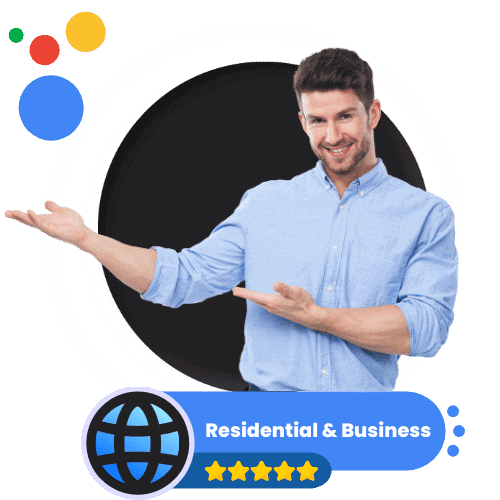 Upgrade Your MDF For Faster Internet Connections and better peformance
Why Should I Upgrade My MDF?
Think of your building's Main Distribution Frame (MDF) as the heart of your internet and phone services. Now, would you go running a marathon with a weak heart? Of course not! Old MDFs are like that aging heart—they just can't keep up with the pace of today's high-speed National Broadband Network (NBN). They're out of shape, and that leaves you stuck with slow internet and constant interruptions. Frustrating, isn't it?
The fix is simpler than you'd think: a good old MDF upgrade. This is like a heart transplant for your building's connectivity. Suddenly, you're not gasping for bandwidth or enduring those dreaded dropouts. Everything flows smoothly, and everyone's happier. It's not just a patch-up job; it's an investment in a future where slow internet doesn't hold you back. So, why live with a 'weak heart'?
An outdated MDF often grapples with corroded ports and high-resistance faults, leading to poor performance. These problems cause slow internet speeds, frequent service dropouts, and even complete connection failures. It's like a weak link in your building's communication chain, undermining the reliability and efficiency of your internet service.
No matter What Your MDF Needs, We Got You. 
Unit Blocks: We're experts in upgrading MDF communication frames for unit blocks, guaranteeing seamless and dependable connections. Reach out to us for more information.
Office Blocks: Elevate your office's connectivity with our MDF upgrade services tailored for office buildings. Contact us to discover how we can help.
Large Buildings: Don't let an outdated MDF hinder your large building's performance. We specialise in MDF upgrades for large buildings to ensure a reliable and efficient connection. Get in touch to learn more.
Are You Ready To Get Started?
Ready to take control of your NBN internet service? Book with us now to experience hassle-free browsing and streaming.
We do more than merely upgrade MDF's. We provide a range of services to ensure you stay connected in our digital society. Check out some of the other services we provide.
If You Have Any Questions Get In Touch
Visit our contact form to leave us a message if you have any questions about our MDF upgrade service.