Discover the Best Mesh Wifi Systems for Unbeatable Connectivity
Are you tired of experiencing dead zones and weak signals in your home or office? Secure A Com is here to guide you through the labyrinth of mesh Wi-Fi options available in the market today. With our expertise in resolving all sorts of internet issues, we've curated a list of the best mesh Wi-Fi systems that will ensure you enjoy seamless and high-speed internet, no matter where you are.
What is Mesh Wifi?
Mesh Wi-Fi is a network system comprised of multiple nodes working in harmony to extend Wi-Fi coverage throughout your space. Unlike traditional routers that rely on a single point of access, mesh Wi-Fi systems utilise several interconnected devices to distribute the network. This eliminates dead zones and ensures consistent connectivity.
Why Choose Mesh Wifi?
Extended Coverage: Ideal for larger homes and offices.
Seamless Transition: Move from room to room without losing your connection.
Easy Management: Control and monitor your network from a simple app.
By choosing a system from our list of the best mesh Wi-Fi products below, you can say goodbye to internet woes and welcome a new era of robust connectivity.
Why Trust Secure A Com for the Best Mesh Wifi Recommendations?
Final Word on the Best Mesh Wifi
You've just explored some of the best mesh Wi-Fi systems available today, curated by experts resolving internet faults since 1997. But why trust us? At Secure A Com, we have registered cablers with over two decades of experience in internet services, data cabling, and NBN fault-finding. We pride ourselves on providing unbiased recommendations that serve your best interests.
Additional Services:
If you encounter any problems with your chosen mesh wifi system, Secure A Com also offers comprehensive fault-finding services. From slow internet and NBN dropouts to bridge taps and weak Wi-Fi signals, we've got you covered.
Contact Us:
For more information on the best mesh Wi-Fi systems or any other queries, please feel free to reach out to us at 02 9188 1577. We're open Monday to Friday from 7 am to 5 pm.
Need Someone To Supply Install and Set up Your Mesh wifi?
Looking for a comprehensive Mesh Wifi Install and Setup solution? At Secure A Com, we go beyond just offering the best mesh wifi systems. We handle everything from procurement to installation. Our experts will pick up your chosen mesh wifi unit from the supplier, deliver it to your premises, strategically install all nodes for optimal coverage, configure the mobile app on your phone, and program the system to function seamlessly throughout your home.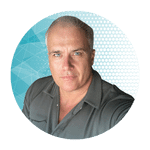 Jason Kearney
Head Internet Technician
Jason Kearney is the Head Technician at SECURE A COM, with qualifications spanning NBN, ADSL, phone, and data cabling. Starting as an electrician, Jason quickly delved into the telecommunications sector, leading crucial projects like the rehabilitation of the Telstra network. With credentials in both managerial and technical aspects, he now specialises in phone line and NBN fault location and repair, serving both homes and businesses with effective and personalised telecommunications solutions