Need a New 4G GSM Lift Phone Upgrade Because of NBN?
As a building owner or part of strata management, your responsibilities extend beyond bricks and mortar. New regulations surrounding emergency lift phones have made it crucial to update your systems. Choosing a GSM Lift Phone isn't just about ticking a regulatory box; it's an essential move in ensuring the safety of residents, visitors, and staff. This trusted technology not only helps you stay compliant but also establishes a dependable line of communication during emergencies, fundamentally safeguarding those under your care.
Why You Need A Lift Phone Upgrade
With the NBN becoming Australia's primary communication network, the limitations of VoIP for emergency lift phones have become evident, particularly its failure during power outages. Unlike old PSTN lines with exchange batteries, VoIP leaves you vulnerable. Opt for a GSM Lift Phone to ensure reliable, always-on emergency communication, even when the power grid lets you down.
Jason did an amazing job troubleshooting my home internet, efficient and professional. If you're having any internet issues, then I highly recommend
Fantastic Service. Quick and easy job well done
Tamara Livingstone
31 May 2023
Amazing experience with Jason. Honest and reliable couldn't have asked for a better person to come out and help us. Highly recommend. Thanks again Jason and the team at secure a com .
Tom Hargreaves
12 March 2023
Punctual, considerate, and thorough in identifying problems in my existing home networks and providing solutions.
Guy Ingleby
21 February 2023
Great service by Jason. Up and running and he was prompt and on time. Thanks Secure A Com.
Benjamin Johns
21 February 2023
Perfect service! Jason was very professional and efficient. Would highly recommend their company for your electrical needs.
Luci Torres
5 January 2023
The man from Secure a com was friendly and efficient. The job was to extend the lead in cord for the NBN box so that it could go to the upstairs flat. He was on time and very proffesional and making the appointment was easy. Securacom came out the next day after I phoned them so no wait time. Excellent service.
Residential & Business Lift Phone Installs
Whether you're a homeowner needing an upgrade or managing a multi-storey building, we provide reliable GSM Lift Phone installations for both homes and businesses.
Residential GSM Lift Phone Upgrade
If you have a lift in your home, ensure safety with a GSM Lift Phone. We supply and install, safeguarding against emergencies should anyone get stuck.
Commercial GSM Lift Phone Upgrade
Stay compliant with government regulations on emergency communication by choosing our GSM Lift Phone installations. Ideal for property managers and building owners committed to safety.
GSM Lift Phones: Your Battery Backed NBN Alternative
GSM Lift Phone over the 4G network
As the National Broadband Network (NBN) continues its rollout, there is an increasing need for dependable alternatives to emergency lift phones. This is where GSM lift phones come in, offering a solution that is not only reliable but also equipped with battery backup systems. Unlike NBN Network Termination Devices (NTD), which lack battery backup, GSM lift phones can continue to operate even during power outages, ensuring uninterrupted emergency communication.
The Global System for Mobile Communications (GSM) is a mature, stable technology with wide-reaching coverage. It's an ideal choice for lifts located in areas where connectivity might otherwise be inconsistent. Easy to install and maintain, GSM lift phones provide an extra layer of reliability, allowing for quick activation or reconfiguration via Subscriber Identity Modules (SIM) cards.
In summary, GSM lift phones are an excellent alternative to NBN-based systems, especially in scenarios where power reliability is a concern. Their battery backup ensures that they remain operational even when the electricity fails, making them a crucial component for safety in lifts.
How Does Your GSM Phone Service work?
Getting Started With Your GSM Phone.
Choosing to install a 4G GSM Lift phone dialer is usually an uncomplicated procedure, especially when you partner with SECURE A COM. If you're not sure where to start or would like more information, don't hesitate to reach out to us. Our team is here to guide you every step of the way. Continue reading as we explore in greater detail the complete installation process, including all the essential factors that need to be considered before you finalise your decision to proceed with your new GSM lift phone installation.
Get Your Emergency Phones Installed
A Few Things to Consider Before Installing Your GSM Lift Phone.
Efficiency and customer satisfaction are our top priorities. To ensure that your installation goes smoothly and is done right the first time, we carefully consider several key factors before we begin. This proactive approach allows us to avoid any hiccups during the installation process, guaranteeing you a seamless and positive experience from start to finish.
Lift Control Panels Location
Before a lift phone installation, consider your lift control panel's location, often in a sub-basement. If 4G reception is poor and the unit connects to this panel, an external aerial may be needed. Good 4G reception is essential for a reliable emergency phone system.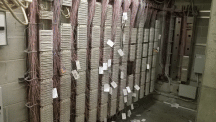 MDF Location
Before installing a GSM lift phone, note the MDF location, often in a building's sub-basement. If 4G reception is weak and the unit needs installation inside the MDF, an external aerial may be required. Adequate reception is vital for the emergency phone system's smooth operation.
Overall Locations 4G Reception
Assessing the area's 4G reception is key before installing a GSM lift phone. Signal strength varies by location and can impact the system's reliability. In areas with poor 4G coverage, an external aerial may be needed for optimal performance. Know your area's signal quality for a smooth installation.
SIM Card and Service Provider
Choosing the right SIM card and service provider is vital for your GSM lift phone's efficiency. We recommend Telstra for its extensive 4G network and reliability, ensuring a dependable emergency communication system in your lift.
The Process Of Getting The Ball Rolling With Your GSM Lift Phone
In the following section, we'll guide you through some simple investigative steps you can take to assess your building's needs for a GSM lift phone system. However, if you'd rather bypass the DIY approach and want a hassle-free experience, you can simply book our expert services to handle everything for you from start to finish.
Control Panel 4G Coms Test
To perform a self-control panel 4G test, locate the lift control panel within your building. Use your smartphone to check if you have at least 3 bars of signal strength. If so, you likely have adequate reception for a GSM lift phone. To confirm, make a test call to ensure both parties can hear each other clearly.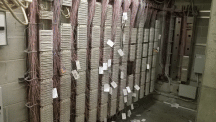 MDF 4G Coms Test
For the MDF 4G test, find the Main Distribution Frame (MDF) in your building, usually located in the sub-basement. With your smartphone, check for a minimum of 3 bars on the signal strength icon. If you see this, your MDF area likely has sufficient 4G reception for a GSM lift phone. Validate this by making a test call to ensure clear two-way communication.
If the Test is Good.
If your control panel and MDF tests yield positive results, it's a strong indication that our standard GSM lift phone package will meet your needs. You're welcome to contact us for any further queries or clarification. Alternatively, if you're ready to proceed, go ahead and book your service now for a straightforward and effective installation.
If The Test Is Poor
If your DIY tests show poor reception, it's time to call in the experts. Book our onsite inspection service so we can tailor a solution specific to your needs and provide a cost-effective quote. Our standard GSM lift phone package may not suffice, but we'll find the right fit for you.
Want Us To Do The Assessment?
If you'd prefer us to handle the tests outlined above, or for any other pre-booking concerns, you can simply book our service call. We'll come out to assess your specific needs and provide expert guidance, ensuring you choose the best GSM lift phone solution for your building.
Don't Forget This Is A Self Managed SIM 
 In this package, you'll need to purchase and manage your own SIM card. This allows you to sidestep ongoing monthly fees often charged by lift companies for monitoring services. However, this also means that you are responsible for keeping the SIM card loaded with credit and operational. For continued reliability and to ensure everything is functioning as it should, we recommend that you schedule a yearly service call with us to perform thorough operational tests on your lift phone system.
SIM Card and Registration
Ensure your SIM card is active and registered before our technicians arrive for installation. This enables us to conduct comprehensive tests and confirm system functionality on-site. See the Telstra SIM plans now.
Lift Maintenance Company Number Update
After installation, inform your lift company of the new phone number linked to the lift's emergency phone to ensure seamless communication in case of emergencies.
PSTN Replacement for

 

NBN installations

SIM Elevator Voice

 

Gateway works on all 4G networks.

Battery backup for

 

up to 8+ Hours

Power status and

 

battery monitoring
SMS notification of up to 3 mobile numbers

Includes wall mounting

 

bracket
 Antenna with a 3-meter lead

Intercom supports

 

48v DC & 90v AC ring ( wired distance up to 5KMs)

Supports all mobile

 

networks (800/850/900/1900/2100Mhz)

Dimensions For Each

 

Component: 125mm W x 160mm D x 30mm H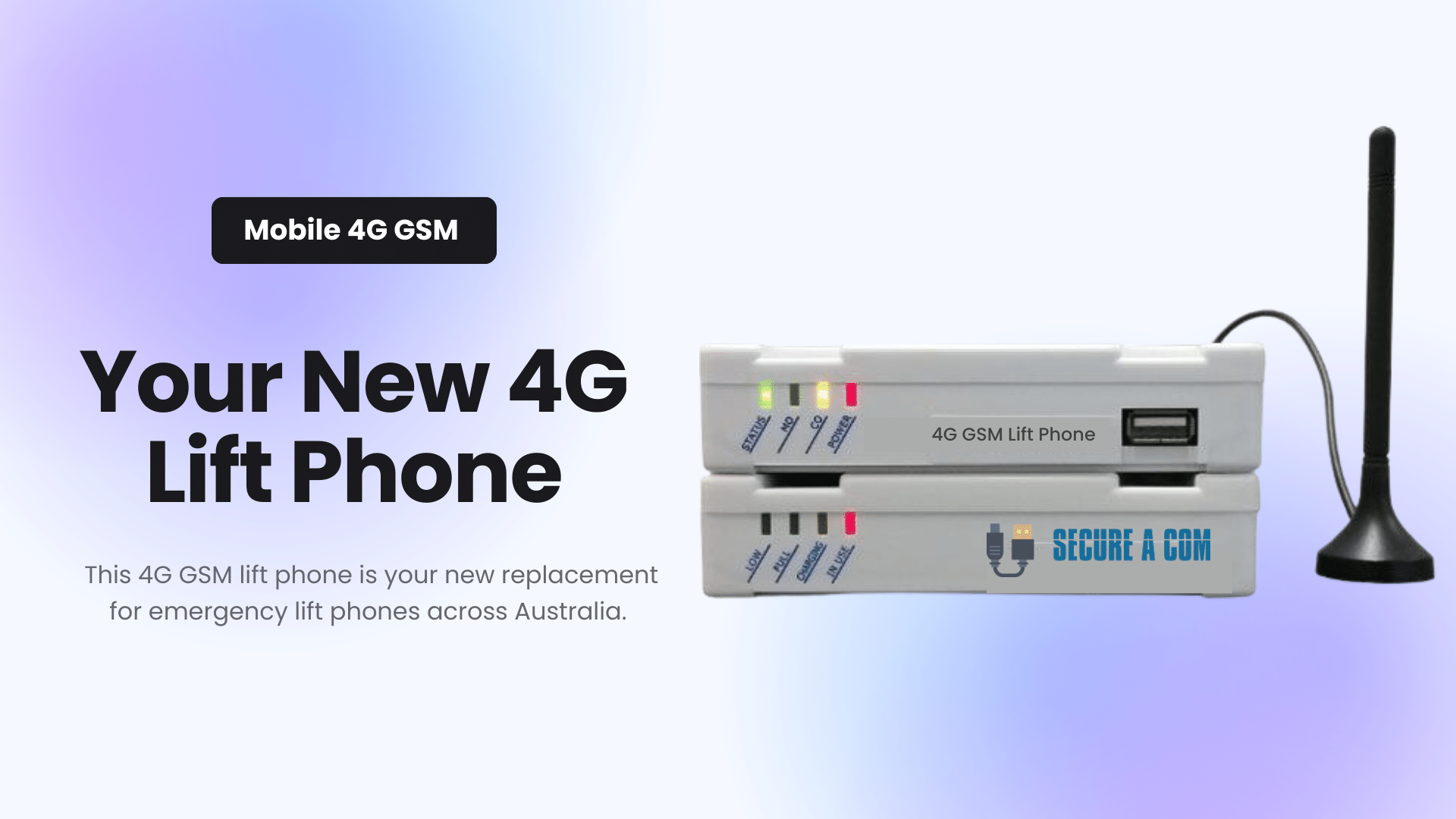 Our GSM Lift Phone Upgrade Package
What's Covered In The Package ?
If you've successfully passed the DIY tests we've outlined or had us visit for an assessment and are ready to proceed, you can go ahead and book your service now. Our standard lead time is 10 days, allowing us to order and take delivery of your GSM lift phone unit.
If you're in a rush, please call our office first; we can expedite the process for you. To book, simply find an available time and date on our online calendar, provide the location for the installation and any other pertinent details, and complete the payment. You'll then be all set.
Please note that this package is designed for a single lift. If you have multiple lifts requiring installation, get in touch with us for a custom solution.
Expert Technician
This package includes the services of a qualified technician for installation and comes with 2 hours of onsite labour to ensure a seamless setup.
Supply Of GSM Lift Phone
The package also includes the provision of a GSM lift phone, ensuring that you have all the essential components for a complete, reliable system.
Installation And Testing
We'll install and rigorously test the GSM lift phone, ensuring a fully functional service that communicates effectively with the base before we conclude our visit.
The Price
The comprehensive package, inclusive of the GSM lift phone and 2 hours of qualified onsite labour, is priced at $1670, offering excellent value for money. For full details, see our terms of service.
Safe Work Australia Regulations on Emergency Telecommunication Systems and the NBN Network
As we navigate through the digital age, the National Broadband Network (nbn™) is becoming the backbone of Australia's telecommunication infrastructure. While this high-speed network offers numerous advantages for businesses and homeowners, it presents particular challenges for emergency telecommunication systems. Safe Work Australia outlines regulations to ensure the smooth transition and continuous functionality of these critical systems during the migration process.
The Importance of Emergency Telecommunication Systems
Emergency telecommunication systems like lift emergency phones, monitored fire alarms, medical alarms, and security systems are essential in saving lives and preventing serious injuries. In New South Wales alone, emergency services and lift service providers rescue people trapped in lifts approximately 400 times every year. Given this, it's imperative that these systems function 24/7 to minimize risks to human lives. Failing to ensure the proper functioning of these systems could result in being in breach of Work Health and Safety legislation.
The Challenge Posed by NBN Migration
The shift to the nbn™ network introduces complexities. Unlike the traditional copper-based Public Switched Telephone Network (PSTN), the nbn™ doesn't guarantee functionality during a power blackout. Furthermore, emergency telecommunication systems will not be automatically switched over to the nbn™ when you migrate your regular telephone and internet services. This situation necessitates careful planning and engagement with service providers to ensure a smooth transition without risking safety.
Recommendations for a Smooth Transition
Consult Service Providers: Whether your premises are already on the nbn™ network or you're planning to switch, consult your service providers to ensure compatibility and seamless operation of your emergency systems.
Interim Solutions: If you find that your systems are not operational post-migration, it's vital to put in place interim solutions. You might choose to use a mobile phone in the lift as a temporary emergency phone. However, be sure that there's sufficient mobile reception and that the phone remains charged during a power outage.
Backup Power Supplies: Devices connected to the nbn™ will not operate during power outages. Therefore, you need a backup like secondary communications technology to ensure that your emergency systems are continuously operational.
Permanent Solutions: 4G GSM Lift Phone: One of the most reliable solutions to bypass the challenges posed by the nbn™ is to install 4G GSM lift phones. These phones have battery backup and function independently of the nbn™ network, making them an ideal permanent solution for emergency telecommunication systems. We provide this service and assure the highest quality and reliability for these devices.
Long-term Considerations
While interim solutions are valuable, they are not a replacement for permanent solutions. Therefore, consider installing systems that are capable of self-checking their operational status. Also, ensure that any proposed solution has been tested for compatibility with the nbn™ network.
Final Word
Migration to the nbn™ network presents significant challenges for emergency telecommunication systems. However, by adhering to Safe Work Australia regulations and being proactive in your planning, these challenges can be met head-on. The focus should always be on ensuring continuous functionality to meet Work Health and Safety obligations while protecting the lives that depend on these critical systems.
For GSM Lift Phone Upgrades
If You Have Any Questions Get In Touch
Visit our contact form to leave us a message if you have any questions about our emergency lift phone service.