Best Phone System for Small Business: An In-Depth Look at 3CX
The modern business landscape is rapidly evolving, and the way we communicate with our customers and team members is no exception. With the rise of chatbots and automated systems, the personal touch in customer service seems to be fading. However, for small businesses, the connection with customers remains paramount. In this blog post, we'll explore the 3CX business platform, a solution that brings back the human connection without breaking the bank.
Why 3CX?
Free Forever: Up to 10 Users
3CX offers a free version for up to 10 users, making it an affordable option for small businesses and startups. This allows companies to enjoy advanced communication features without any financial burden.
Ease of Use: Quick Setup and User-Friendly
3CX is designed with user-friendliness in mind. The setup is quick and straightforward, and the platform is accessible from various devices, including Android and iOS apps, and a web client.
Versatility: A One-Stop Platform
From conferencing to live chats, 3CX serves as a one-stop platform for all communication needs. Here's a closer look at some of its key features:
App-Free Video Conferencing
3CX offers hassle-free video conferencing with tools for presentation, remote assistance, document sharing, chat, and polling. This feature is available for unlimited users, enhancing collaboration within the team.
PBX Reinvented for Remote Workforce
With 3CX, you can call, message, and meet on the go. It provides the same office extension on Android and iOS apps, making it easy to install and manage, especially for remote teams.
Live Chat with Customers
3CX enables businesses to convert website visitors into leads and sales. You can elevate chats to calls or videos, share with the team, and collaborate to enhance the customer experience.
Save on Phone Bills
3CX claims to save up to 80% on phone bills, making it a cost-effective solution for small businesses.
Advanced Call Center Features
The platform offers advanced call centre features and reporting, allowing businesses to monitor and improve their customer service operations.
Integration with WhatsApp and SMS
3CX allows businesses to answer WhatsApp business messages and business texts (SMS), adding another layer of convenience for customer interaction.
Features of 3CX
1. Easy Setup
3CX Account: Sign Up with Your Google Account
3CX allows users to sign up using their Google account, streamlining the registration process and making it quick and convenient to get started.
SIP Trunk Connection: Connect to a SIP Trunk to Make and Receive Calls
A SIP (Session Initiation Protocol) trunk is a digital method of making and receiving phone calls over the Internet. With 3CX, connecting to a SIP trunk is simple, enabling businesses to establish a reliable communication channel.
Web Interface: No Downloads Required; iOS and Android Apps Available
3CX offers a web-based interface that doesn't require any downloads. Users can access the platform through their browsers, and there are also iOS and Android apps for mobile access. This flexibility ensures that team members can communicate from anywhere, using any device.
2. Comprehensive Communication Tools
Conferencing: Audio, Video, or Webinars with Up to 25 Participants
3CX's conferencing feature supports audio, video, and webinars, accommodating up to 25 participants. This functionality includes tools for screen sharing, remote assistance, whiteboard collaboration, and YouTube integration, making it a versatile solution for virtual meetings and presentations.
Live Chats and Calls: Engage with Web Visitors
With 3CX, businesses can engage with web visitors through live chats and calls. This feature allows for real-time communication with potential customers, enhancing lead generation and sales conversion.
Integration with WhatsApp: Connect with Customers Globally
3CX's integration with WhatsApp enables businesses to connect with customers globally through one of the world's most popular messaging platforms. This integration extends the reach of customer service and marketing efforts, allowing for more personalized and accessible communication.
Phone Calls: Standard Features Like Hold, Transfer, Etc.
3CX offers standard phone call features such as hold, transfer, call logging, ring groups, and more. These functionalities provide businesses with the essential tools needed to manage calls efficiently.
Additional Features
Reporting Features
3CX includes multiple reporting features, allowing businesses to monitor and analyze their communication activities. This data-driven approach helps in making informed decisions and improving overall performance.
SMS Integration
In addition to WhatsApp, 3CX also supports SMS integration, allowing businesses to send text messages through the platform. This adds another layer of convenience in reaching out to customers.
Customizable Office Hours
3CX provides the ability to set customizable office hours, ensuring that employees can manage their availability and maintain a healthy work-life balance.
Cost-Effective
3CX claims to save businesses up to 80% on phone bills, making it an economical choice for small businesses and startups.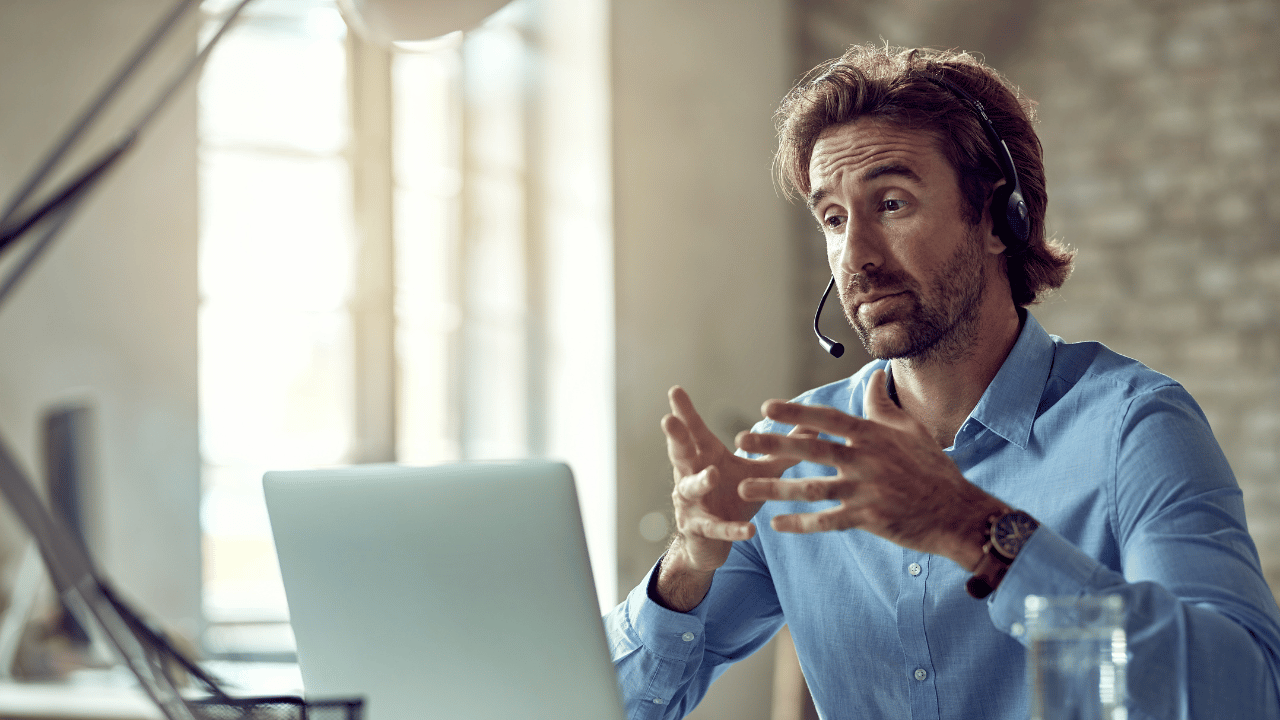 3. Customisation and Control
Voicemail Settings: Personalised Voicemail Messages
3CX allows users to set up personalised voicemail messages, ensuring that callers receive a tailored response when reaching out. This feature adds a personal touch to the communication experience and can be aligned with the brand's voice and messaging.
Call Forwarding: Set Up Out-of-Office Hours
With 3CX's call forwarding feature, businesses can set up out-of-office hours to forward calls to specific numbers, such as mobile phones. This ensures that important calls are never missed, even when the office is closed.
Integration with CRMs: Connect with Salesforce, HubSpot, Etc.
3CX offers integration with popular CRM platforms like Salesforce and HubSpot. This connectivity allows for seamless communication with customers and leads, directly from the CRM interface. It enhances efficiency by centralising customer data and communication channels.
Office Hours Control: Customise Working Hours and Holidays
3CX provides control over office hours, allowing businesses to customise working hours and holidays. This feature ensures that communication channels align with the company's operational schedule, providing clarity to both team members and customers.
4. Mobile Integration
3CX App: Full Functionality on Android and iOS
The 3CX app offers full functionality on both Android and iOS devices. Users can access all the features of the platform, including calls, chats, voicemails, and more, directly from their mobile devices. This mobile integration ensures that team members can stay connected, even on the go.
Physical Desk Phones: Though Aged Out, Still an Option
While the trend is moving towards mobile and web-based communication, 3CX still supports integration with physical desk phones. For businesses that prefer traditional phone systems or have specific needs for physical devices, this option remains available.
5. Support and Documentation
Guides and Manuals: Comprehensive Documentation for Self-Help
3CX offers comprehensive documentation, including guides and manuals, to assist users in setting up and utilising the platform. This self-help resource empowers users to find solutions to common issues and understand the full capabilities of the system.
Customer Support: Reliable Support for Any Queries
In addition to self-help resources, 3CX provides reliable customer support to assist with any queries or challenges. Whether it's technical assistance or guidance on feature utilisation, 3CX's support team is available to ensure a smooth user experience.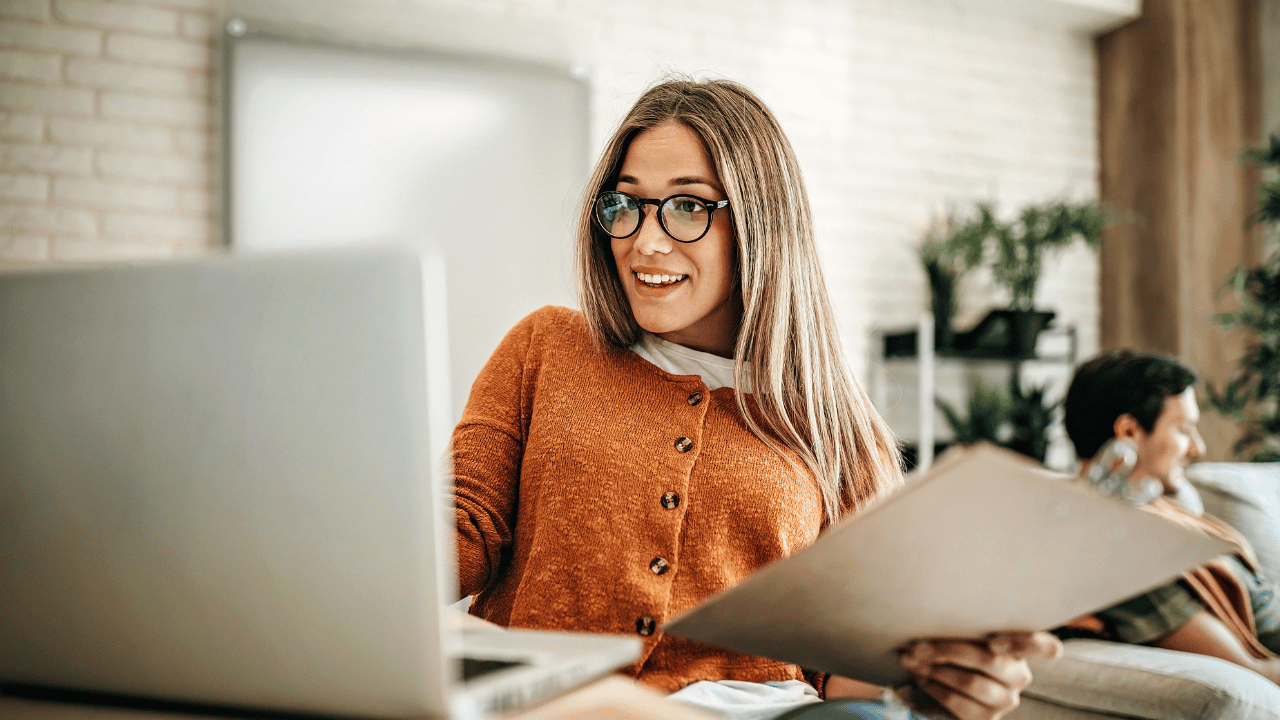 The 3CX Free Plan
Extensions: Up to 10 Users
The 3CX free plan offers extensions for up to 10 users, making it an ideal solution for small businesses or startups. This allows for a cohesive communication system without the need for a significant investment.
Video Conference: Maximum of 25 Participants
With the ability to host video conferences with up to 25 participants, the 3CX free plan provides a robust platform for virtual meetings. Whether it's team collaboration or client engagement, this feature supports dynamic interactions.
Live Chat: Includes WhatsApp Integration
3CX's live chat feature, including WhatsApp integration, enables real-time communication with customers across the globe. This feature enhances customer engagement and provides a modern and efficient way to connect.
Phone Features: Directory, Auto Attendant, Headset Integration, Etc.
The free plan also includes essential phone features such as a directory, auto attendant, and headset integration. These functionalities streamline call management and provide a professional experience for both callers and recipients.
Conclusion: Is 3CX Right for Your Business?
For Startups: More Than Enough Features Without Needing Paid Plans
3CX's free plan offers a wealth of features that are more than sufficient for startups. It provides a comprehensive communication solution without the need for immediate investment in paid plans.
Ease of Use: Simple Setup and User-Friendly Interface
With its simple setup process and user-friendly interface, 3CX ensures that businesses can quickly implement and navigate the platform. This ease of use minimises the learning curve and allows teams to focus on core business activities.
Flexibility: Works Well for Remote Teams and Working from Home
3CX's flexibility makes it a suitable solution for remote teams and those working from home. Its mobile integration and web-based platform ensure that team members can stay connected, regardless of location.
Affordability: Packed with Features Without Breaking the Bank
Offering a feature-packed platform without any cost, 3CX's free plan provides an affordable solution for small businesses. It delivers essential communication tools without compromising on quality or functionality.
Final Thoughts
3CX delivers a platform that just works, allowing businesses to focus on what matters most – connecting with customers and growing the business. Its blend of affordability, ease of use, flexibility, and robust features position it as a valuable asset for small businesses and startups. Whether you're looking to enhance customer engagement, streamline internal communication, or support remote work, 3CX's free plan offers a solution worth considering. Explore the 3CX free platform and get started on enhancing your business communication today.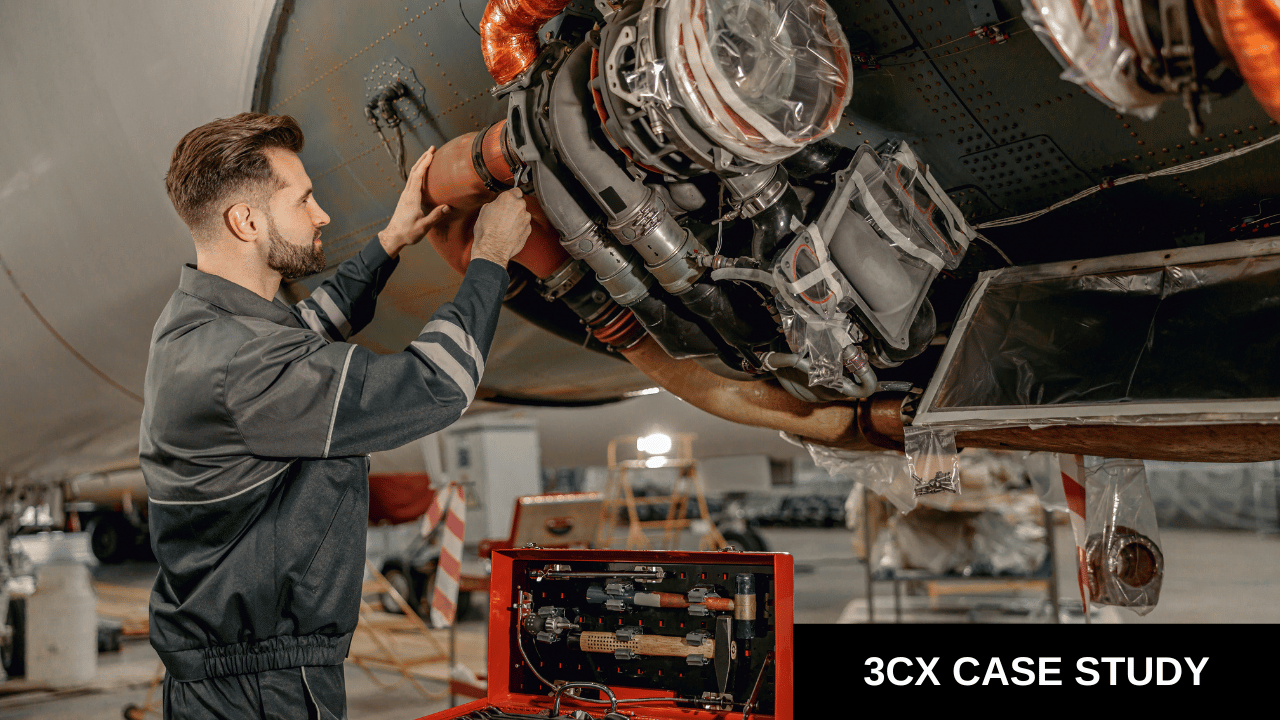 Case Study: Transforming Communication for a Growing Aviation Business with 3CX
Introduction
Business Profile: A small business based in Sydney, specialising in refurbishing parts for planes in the Aviation Industry. Having expanded from 4 to 8 employees, they recently moved to a new location to accommodate their growth.
Challenge: The company was using an NEC Hybrid VoIP system that was not only expensive to run but also had several issues. With frequent on-site work and a need for both desktop and mobile phone integration, they sought an affordable and efficient phone system.
Situation Analysis
Existing System: The NEC Hybrid VoIP system in place was proving to be a financial burden. It was not only costly to maintain but also had functional problems that hindered smooth communication, especially for overseas calls.
Business Needs:
A cost-effective phone system.
Integration with both desktop and mobile phones.
Reliable communication for overseas interactions with businesses in the USA and Europe.
Solution: Implementing 3CX
Recommendation: After assessing the company's unique needs, we recommended the 3CX platform. Known for its affordability, versatility, and ease of use, 3CX was the perfect fit for their growing business.
Implementation:
3CX Platform Setup: We assisted in the implementation of the 3CX platform, ensuring a seamless transition from the old system.
SIP Trunk Configuration: The SIP trunk was set up to enable digital phone calls, including international communication.
Training: Comprehensive training was provided to the team, ensuring they were well-versed with the new system.
Results
Cost Savings: The company reported significant savings on call costs each month, particularly for overseas calls to the USA and Europe.
Enhanced Communication: With the integration of desktop and mobile phones, the team could communicate effectively, whether in the office or on-site.
Satisfied Client: The client expressed satisfaction with the new system, appreciating the cost savings, improved functionality, and the support provided during the transition.
Conclusion
This case study illustrates the transformative power of the right communication solution. By understanding the client's specific needs and recommending the 3CX platform, we were able to provide a cost-effective, reliable, and user-friendly system that supported their growth and international collaboration.
The success of this implementation underscores the importance of tailored solutions in the telecommunications industry. It also highlights how a strategic approach to communication technology can lead to tangible business benefits, including cost savings and operational efficiency.
For businesses like this one in the Aviation Industry, where precision and reliability are paramount, the right communication system is not just a tool but a critical business asset. The 3CX platform proved to be that asset, aligning with the company's goals and contributing to their continued success.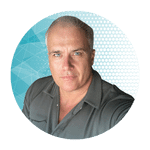 Jason Kearney
Head Internet Technician
Jason Kearney is the Head Technician at SECURE A COM, with qualifications spanning NBN, ADSL, phone, and data cabling. Starting as an electrician, Jason quickly delved into the telecommunications sector, leading crucial projects like the rehabilitation of the Telstra network. With credentials in both managerial and technical aspects, he now specialises in phone line and NBN fault location and repair, serving both homes and businesses with effective and personalised telecommunications solutions