NBN Box Relocations: A Solution for Unhappy Customers
Are you unhappy with the current placement of your NBN box or Network Termination Device (NTD)? You're not alone. As the NBN continues its rapid rollout across Australia, we've seen an uptick in frustrated customers seeking help for poorly placed installations by NBN contractors.
These contractors often install the NBN boxes in impractical or inconvenient locations, contrary to NBN's own installation guidelines. This leaves many customers feeling stranded with limited options.
The good news is that as licensed and registered cablers, we offer a variety of solutions to remedy this problem. If you're struggling with an inappropriately located NBN box, we can assist you in relocating it to a more convenient and practical location.
Relocating Your NTD or NBN Box: Tailored Solutions for Your Needs
How We Can Help You
Option 1: Holding Contractors Accountable
We provide a comprehensive inspection report, complete with photographic and video evidence, to prove that the installation contravenes NBN's guidelines. Once proven, NBN usually sends the original contractor back to reinstall the box in a more suitable location.
Option 2: NBN Box Relocation
If you prefer, we can directly relocate your NBN box or NTD to a more convenient location within your home.
Option 3: Optimising Connectivity
We can install high-speed Cat6 cabling from the NTD to your chosen location, ensuring optimal performance for your modem/router.
A Real-Life Case Study
With a client's permission, we're sharing an egregious example of an NBN installation we encountered recently. The customer had just moved into a new home and chose NBN for their internet service. An NBN technician insisted on installing the NTD 2.5 metres above floor level in the kitchen, falsely claiming that regulations mandated it.
The customer contacted us to resolve their phone connectivity issues and also expressed dissatisfaction with the NTD placement. Our inspection clearly revealed that the installation violated NBN's own guidelines, as indicated by NBN's installation guide.
An Update on the Case
Three days ago, the customer informed us that the original "technician" had returned, visibly annoyed, to address the installation. His unprofessional attire and demeanour further undermined his credibility. Although claiming to operate under "rules and regulations," he still relocated the NBN box to an equally inconvenient spot.
The customer found out that this individual had no background in relevant trades but was a former chef. The majority of NBN installers, it seems, lack the necessary skill and care for proper installations.
Our Next Steps
We're awaiting further updates from the customer. If the installer fails to correct his mistakes, we will intervene, perform the work ourselves, and the customer will forward our bill to NBN, likely resulting in a chargeback to the unskilled installer.
As licensed and registered cablers, we are committed to rectifying such issues and ensuring customer satisfaction.
Why Choose Us for Your NBN Box Relocation Needs
How We Can Assist You
If you find yourself dissatisfied with your NBN installation, don't hesitate to get in touch. We offer three distinct options to address your concerns effectively.
Option 1: Reporting and Documentation for NBN Revisit
Initial Consultation: Speak with one of our highly skilled technicians about your issue.
On-Site Assessment: Schedule an appointment for our head technician, Jason, to visit your premises.
Comprehensive Reporting: Jason will compile a full PDF report, supplemented with photographs, which you will receive on the same day.
Video Evidence: Additional video findings will be uploaded to our YouTube channel for extra proof.
Online Report: A comprehensive online report will be created and shared with you via a link.
Contacting NBN: Provide the NBN with the link and PDF report to advocate for a revisit.
NBN Action: An NBN contractor should return to relocate the box if it's found to violate NBN guidelines.
Option 2: Relocating Your NTD or NBN Box
Preliminary Inspection: Assess the original installation to determine if relocation is the right option for you.
Site Planning: Inspect the new location and determine the best cable routing.
Installation: Install new copper, coax, or fibre from the PCD (outside connection) or copper lead-in/coax box.
Operational Check: Verify that the NBN box is operational after relocation.
Equipment Testing: Reconnect all equipment and perform a speed test.
Commissioning: Finalise the work and ensure everything is operational.
Option 3: High-Speed Data Cable Installation
Site Inspection: Examine the existing NBN box location.
Cable Routing: Identify the optimal route for the new high-spec Cat6 data cable.
Cable Installation: Run the Cat6 data cable to the new location.
Connection: Install a Cat6 socket and connect the modem using a Cat6 patch lead.
Modem Testing: Verify the modem's full operational status.
Performance Check: Run a speed test to confirm optimal performance.
Your Concerns Matter to Us
If you have any questions or uncertainties, please don't hesitate to call us. Customer satisfaction is our top priority, and we are here to guide you through the entire process.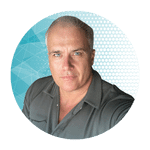 Jason Kearney
Head Internet Technician
Jason Kearney is the Head Technician at SECURE A COM, with qualifications spanning NBN, ADSL, phone, and data cabling. Starting as an electrician, Jason quickly delved into the telecommunications sector, leading crucial projects like the rehabilitation of the Telstra network. With credentials in both managerial and technical aspects, he now specialises in phone line and NBN fault location and repair, serving both homes and businesses with effective and personalised telecommunications solutions