NBN FTTB Bridge Tap and Short Circuit Fault Stops Internet
Introduction
When a seemingly simple call regarding an internet fault turns into a complex repair mission, it emphasises the importance of expertise, diligence, and patience in the telecommunications industry. This case study highlights the multiple layers of challenges faced by our team at SECURE A COM and how we navigated through intricate problems to restore the Customer's internet service with Tangerine.
Customer Profile
The Customer recently moved into their flat and found themselves facing an unexpected internet service disruption. A prompt response and a comprehensive analysis were required to restore the service.
Initial Diagnosis
Upon receiving the call from the Customer, the situation appeared to be a standard MDF jumpering issue. It required immediate attention, but little did we know that this was just the tip of the iceberg.
Site Visit and Investigation
Finding the Bridge Tap
Our initial findings revealed an incompatible bridge tap with the fibre-to-the-building (NBN FTTB) setup. This obstacle was promptly removed, but it was just the beginning of the challenges ahead.
Pair Swapping and Tone Detection
Issues with IDF to MDF Cable
Action Taken
Detailed Measures
Costs and Reimbursement
The building's management should cover the costs as it was a systemic issue rather than a user-related problem. Full documentation ensured that the Customer would be reimbursed for the expenses incurred during the service call.
Conclusion: Lessons Learned and Reflection
This case study provided an illuminating experience, emphasising the complexity that can lie behind seemingly simple faults. It was a journey from initial diagnosis to execution, filled with unexpected turns.
The resolution of this issue has not only ensured the Customer's satisfaction but has also highlighted the need for comprehensive maintenance and perhaps an overhaul of the existing cabling system within the complex.
At SECURE A COM, we take pride in our ability to navigate complex challenges and deliver solutions that exceed expectations. With our hands-on experience and deep understanding of telecommunications, we are committed to providing top-tier services to our customers.
For expert assistance with your phone, internet, or data cabling needs, don't hesitate to reach out to us at SECURE A COM on 02 9188 1577. We are here to serve you, ensuring smooth connections and optimal performance. Need a tech? Book your service here.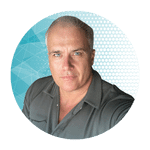 Jason Kearney
Head Internet Technician
Jason Kearney is the Head Technician at SECURE A COM, with qualifications spanning NBN, ADSL, phone, and data cabling. Starting as an electrician, Jason quickly delved into the telecommunications sector, leading crucial projects like the rehabilitation of the Telstra network. With credentials in both managerial and technical aspects, he now specialises in phone line and NBN fault location and repair, serving both homes and businesses with effective and personalised telecommunications solutions