Gaming is a popular pastime for many people. In fact, the average gamer spends about 6 hours per week playing. But what if you can't always get the connection or speed to play? That's where routers come in!
Routers are an important part
of your network and internet connection, providing both high speeds and coverage so that you can game online with less lag time (ahem) than ever before! So how do you know which router to buy? We have some tips below on making sure you get the
best router
for gaming available on the market today!
Lag Time: The last thing you want when your playing a game is lag time. Lag is the gaps of time that your computer or device doesn't get to communicate with any other devices and can even disconnect from applications or networks. These are frustrating for every gamer, but especially if they happen in the middle of a battle! If you plan on gaming online.
ASUS RT-AX53U (AX1800) Dual Band WiFi 6
Upgrade your home internet with the ASUS RT-AX53U Dual Band WiFi 6 Router. Engineered for today's connected world, it supports the fresh WiFi 6 (802.11ax) standard. This means advanced MU-MIMO and OFDMA tech are in play, boosting efficiency and data flow. Speed-wise, you're looking at up to 1800 Mbps—574 Mbps on the 2.4GHz band and 1201 Mbps on the 5GHz band. Ideal for gaming, streaming, and smart homes.
The router also features 4 Gigabit ports, giving you data transfer rates that are 10X faster than standard Ethernet—perfect for high-bandwidth tasks. For network security, it's equipped with AiProtection, powered by Trend Micro, providing solid defence without a subscription. Plus, it's ASUS AiMesh compatible, ensuring you can extend your WiFi coverage across your home without a hitch.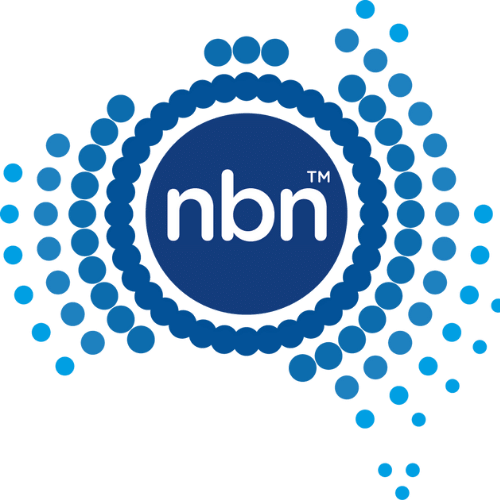 NBN Technologies
The router will work on FTTC. FTTP, HFC, Fixed Wireless
TP-Link AX1500 Wi-Fi 6 Router, Dual-Band, MU-MIMO, OFDMA, Easy Setup (Archer AX12)
Wi-Fi 6 Technology: Archer AX12 comes equipped with the latest wireless technology, Wi-Fi 6, for faster speeds, greater capacity and reduced network congestion
Next-Gen 1.5 Gbps Speeds: Archer AX12 dual-band router reaches even faster speeds up to 1.5 Gbps (1201 Mbps on 5 GHz band and 300 Mbps on 2.4 GHz band)
Connect More Devices: Wi-Fi 6 technology communicates more data to more devices using revolutionary OFDMA and MU-MIMO technology while simultaneously reducing lag
More Reliable Coverage:  Achieve the strongest, most reliable WiFi coverage with Archer AX12 as it focuses signal strength to your devices using Beamforming technology and four antennas
Increased Battery Life: Target Wake Time technology reduces your devices' power consumption to extend their battery life
Technician Review
If you're in the market for the best gaming router, you can't go wrong with the ASUS RT-AX53U, as our team at Secure A Com recently discovered during an installation. This compact yet high-performance router for gaming features Wi-Fi 6 technology, the latest standard promising faster speeds and lower latency. We had it up and running in no time thanks to its straightforward setup process. With dual-band capabilities, it offers speeds up to 1800Mbps, transforming your gaming and streaming experience.
Notably, the router incorporates OFDMA and MU-MIMO technologies, delivering exceptional performance even when multiple devices are connected. It's an optimal gaming router for a seamless online experience. AiProtection, powered by Trend Micro, provides an added layer of security—crucial in today's landscape of cyber threats.
Despite its smaller size, this premier gaming router competes effortlessly with more expensive models, making it a cost-effective choice. Its Wi-Fi 6 capabilities ensure reliable coverage across your premises, and with ASUS AiMesh compatibility, it's ready for future network expansion. It's truly a superior gaming router for anyone looking to enhance their network on a budget.
ASUS RT-AX92U AX6100 WiFi 6 Gaming Mesh Router
Discover enhanced connectivity with the ASUS RT-AX92U AX6100 WiFi 6 Gaming Mesh Router. This tri-band powerhouse is engineered with OFDMA and MU-MIMO technologies, ensuring efficient and stable data transmission across various devices. It's compatible with 802.11n, ac, and ax bands, providing a bridge between older and the latest devices. The router also seamlessly integrates with ASUS AiMesh, allowing for a flexible whole-home mesh system. For added peace of mind, it comes with AiProtection Pro, offering robust network security. Advanced parental controls and a unique Double Boost feature further refine your low-ping gaming experience.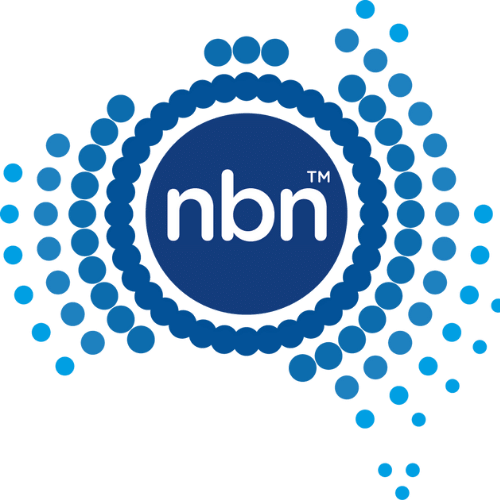 NBN Technologies
The router will work on FTTC. FTTP, HFC, Fixed Wireless
Sale
ASUS RT-AX92U AX6100 WiFi 6 Gaming Mesh Router (1 Pack) - Tri-Band Gigabit Wireless Internet Router, Gaming & Streaming, AiMesh Compatible, Included Lifetime Internet Security, Adaptive QoS
With OFDMA and MU-MIMO, RT-AX92U enables more efficient, stable, and faster transmission even when multiple devices are transmitting data at the same time
RT-AX92U comes with 802.11n, ac and ax bands, which provides channels for all kinds of devices, including legacy or cutting-edge devices
RT-AX92U supports ASUS AiMesh-a powerful, flexible whole-home mesh system technology
AiProtection Pro protects all the connected devices on your home network and advanced parental controls allow you to manage the family's internet usage
Double Boost Built for Low-ping Gaming
Technician Review
If you're looking to elevate your online experience, consider the ASUS AiMesh AX6100 WiFi System—a high-performance router for gaming that we recently had the pleasure of installing for a delighted client. With a hassle-free setup, this best gaming router immediately transformed the home network, extending coverage across a large area and eliminating any dead spots. Utilising WiFi 6 technology, it provides not just speed but also an exceptionally stable connection, making it an elite gaming router ideal for both streaming and competitive gaming. An added Ethernet backhaul serves as a sturdy, wired backbone, boosting the system's overall stability. What sets this apart as a premier gaming router is the AiProtection Pro feature, which adds an essential layer of security for safer browsing. If you're in the market for a state-of-the-art upgrade, this router delivers a seamless, secure, and high-quality online experience.
TP-Link AX6000 Next-Gen Wi-Fi Router
Enjoy lightning-fast dual-band Wi-Fi speeds reaching up to 5952 Mbps with the TP-Link AX6000 Next-Gen Router. Featuring a 2.5 Gbps WAN port, eight Gigabit LAN ports, and a pair of USB 3.0 ports, this router provides a range of connectivity choices. Utilising OFDMA technology and MU-MIMO support, it operates at peak efficiency even in areas with multiple devices. Driven by a robust 1.8 GHz Quad-Core CPU, you can count on stable, low-latency performance. To top it off, it comes backed by an industry-leading 3-year warranty.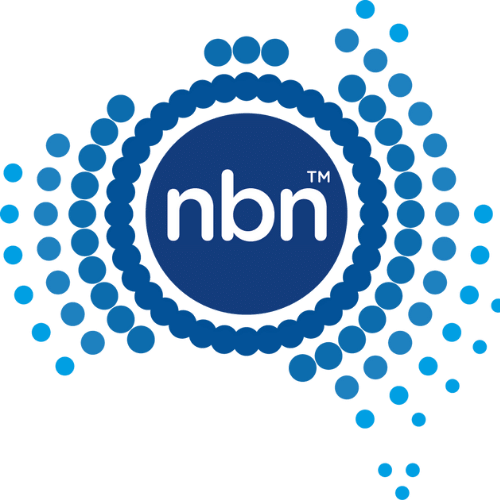 NBN Technologies
The router will work on FTTC. FTTP, HFC, Fixed Wireless
TP-Link AX6000 Next-Gen Wi-Fi Router (AX6000) | AU Version |
Blazing Speed - AX6000 Dual-Band Wi-Fi speed boosted by 1024QAM deliver astonishing wireless speed up to 5952 Mbps: 4804 Mbps (5 GHz) and 1148 Mbps (2.4 GHz)
Ultra Connective - 1 × 2.5 Gbps WAN port, 8 × Gigabit LAN ports, and 2 × USB 3.0 in Type A and Type C
Highly Efficient - OFDMA increases average throughput by 4× in high-density scenarios, compared with an 802.11ac standard router. Downlink and uplink MU-MIMO are both supported.
Powerful Processing - 1.8 GHz Quad-Core CPU and 2 coprocessors eradicate latency and deliver stable performance
TP-Link - World's No. 1 Provider of WLAN Products within last 11 years. Leading support - Industry leading 3-year warranty and 24/7 technical support
Technician Review
If you're seeking the best gaming router to enhance your online experience, look no further than the TP-Link Archer AX6000. Employing Wi-Fi 6 and 802.11ax standards, this router is an advanced gaming router tailored for peak performance. It's powered by a robust Broadcom BCM4908 quad-core processor and features 4×4 MU-MIMO capability, providing the foundation for high-quality wireless transfers. With dual-band Wi-Fi speeds reaching a remarkable 5952 Mbps, this top-tier gaming router guarantees unparalleled online performance.
Beyond speed, it also offers 12 Ultra Connectivity options, including various ports for a highly versatile and first-rate wired setup. This exceptional router for gamers is especially beneficial for those with a 1Gbps internet connection. Additional features such as parental controls and a VPN server contribute to its status as a leading gaming router.
Our client's feedback on the TP-Link Archer AX6000 was overwhelmingly positive, citing stable, high-speed internet connectivity. It stands as a highly-rated gaming router and a cost-effective solution for anyone from individuals to small businesses, making it an ultimate investment for reliable, high-speed internet.
ASUS RT-AX53U (AX1800) Dual Band WiFi 6
Step into a new era of internet access with the ASUS DSL-AX82U AX5400 Dual Band WiFi 6 xDSL Modem Router. This powerful device offers incredible speeds up to 5400 Mbps through the most recent WiFi 6 technology (802.11ax), paired with 160MHz channels. What does that mean? You get wireless performance that redefines what's possible. It's equipped with a wide range of connectivity options to suit your needs—whether it's a DSL port for your wired internet, Ethernet ports for LAN connections, or even a USB port to link up mobile broadband. You'll stay connected effortlessly.
Customisation isn't left behind either. ASUS Aura RGB lighting allows you to set the aesthetic tone of your network, matching it to your mood or specific activities. Furthermore, if you're looking to expand your network to cover your entire home, this router offers AiMesh support, making it easy to establish a comprehensive, seamless mesh network.
But it's not just about speed and aesthetics. Your online safety is also a priority. The router comes with a lifetime free ASUS AiProtection Pro, which offers commercial-grade security, fortifying your network with WPA3 protocols and advanced parental controls. So you not only experience fast and reliable connectivity but also enjoy peace of mind knowing you're well-protected.
.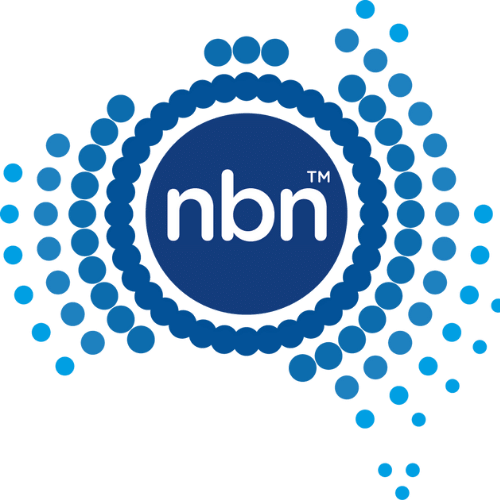 NBN Technologies
The router will work on FTTN, FTTB, FTTC. FTTP, HFC, Fixed Wireless
Sale
ASUS DSL-AX82U AX5400 Dual Band WiFi 6 xDSL Modem Router [AU Version] - WiFi 6 802.11ax, AURA RGB, Lifetime Free Internet Security, Mesh WiFi support, Gear Accelerator, Adaptive QoS, Port Forwarding
New-generation WiFi 6 – Enjoy ultrafast speeds up to 5400 Mbps with the latest WiFi 6 (802.11ax) and 160MHz channels.
DSL, Ethernet and Mobile Internet – DSL-AX82U has multiple ways to connect to the internet with a DSL port, Ethernet port, or even an USB port for mobile broadband connection.
Choose your lighting vibe – Feature ASUS Aura RGB lighting effects that you can choose from a variety of lighting effects and customize lighting to align with specific modes.
ASUS AiMesh support – Create a flexible, seamless whole-home mesh network with AiMesh-compatible routers.
Commercial-grade home network security – Lifetime free ASUS AiProtection Pro, powered by Trend Micro, with WPA3 and advanced Parental Controls to protect your home.
Technician Review
Recently, we upgraded a client's network using the ASUS DSL-AX82U, cementing its status as the best gaming router in our arsenal. This premier gaming router combines a DSL modem and a high-performance router for gaming, offering an all-in-one solution that declutters your space. Straight out of the box, its modern design signals top-tier quality. Installation was a breeze, and the Wi-Fi 6 technology immediately enhanced network speed and stability, key attributes of an optimal gaming router.
Our client, a passionate gamer, found the latency reduction and gaming-focused features to be transformative. The experience was elevated further by the ASUS Router app, a user-friendly interface that made network management effortless. This advanced gaming router not only optimised the gaming environment but also significantly improved general internet connectivity. It's a highly-rated gaming router that simplifies your network infrastructure while delivering unparalleled performance. So, if you're seeking the ultimate gaming router, the ASUS DSL-AX82U offers a best-in-class solution that combines speed, reliability, and ease of use.
ASUS RT-AX92U AX6100 WiFi 6 Gaming Mesh Router
Step up your online interactions with the NETGEAR Nighthawk RAX70 WiFi 6 Tri-Band Router. Designed to handle high-bandwidth activities like ultra-high-definition video streaming and large file transfers, this router offers astonishing AX6600 wireless speeds that can reach up to 6.6Gbps. If you've been struggling with network congestion that slows down your internet, this device offers a solution by providing eight WiFi streams to distribute the data more efficiently. In practical terms, this means you get more available bandwidth, which is especially useful in a multi-device environment.
If you're using devices that support 160MHz bandwidth, this router ensures faster streaming and downloading. When it comes to compatibility, the router is quite flexible. It works well with any internet service offering speeds up to 2Gbps. As for additional connectivity, you get four 1G Ethernet ports and a USB 3.0 port, making it a robust option for hooking up multiple devices or even adding storage options to your network. With these features, the NETGEAR Nighthawk RAX70 not only resolves common issues of speed and congestion but also adds versatility to your network, creating an enhanced online experience for everyone.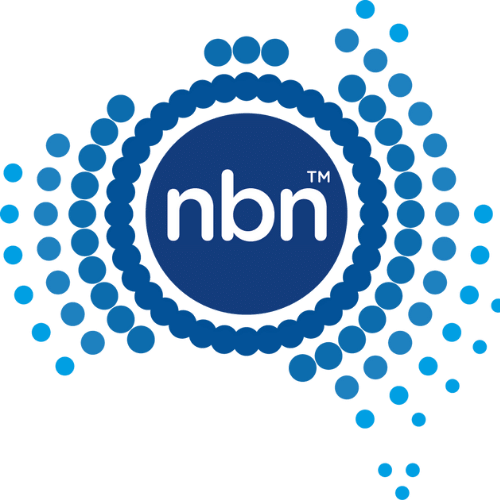 NBN Technologies
The router will work on FTTC. FTTP, HFC, Fixed Wireless
NETGEAR Nighthawk WiFi 6 Tri-Band Router (RAX70) | AX6600 Wireless Speed (Up to 6.6Gbps)
Eight WiFi streams give you more available bandwidth and less congestion on your network.
Experience the best wireless performance for high-bandwidth applications, such as UHD video streaming and massive file transfers, with tri-band WiFi.
Enjoy greater than 1Gbps WiFi speeds for blazing fast streaming and downloading to your devices that support 160MHz bandwidth.
Fast AX6600 Gigabit speed with WiFi 6 technology for uninterrupted streaming, HD video gaming, and web conferencing
Connects to your existing cable modem and replaces your WiFi router. Compatible with any internet Service Provider up to 2Gbps including cable, satellite, fiber, and DSL
Technician Review
Introducing the NETGEAR RAX70, the best gaming router that exemplifies high performance and reliability in one sleek package. Designed to effortlessly handle the modern demands of a connected lifestyle, this exceptional router for gamers boasts a captivating, spaceship-like exterior that discreetly houses six high-powered antennas.
Setting up the NETGEAR RAX70 is refreshingly straightforward, thanks to its user-friendly interface. Once up and running, the router delivers on its promise of optimal performance. As a tri-band router with cutting-edge Wi-Fi 6 technology, it offers an unrivalled AX6600 rating, meaning you can connect multiple devices without compromising speed or stability. A key feature here is the 1GB Ethernet ports, providing a robust wired connection for those who prefer it, elevating this device to a premier gaming router status.
What sets this router apart is its innate capability to dramatically reduce network congestion. The RAX70 achieves this through its six 5GHz and two 2.4GHz streams, ensuring a lag-free environment optimal for UHD streaming and gaming. This state-of-the-art gaming router manages bandwidth so efficiently that it transcends the ordinary to become an elite gaming router.
Range is no issue either; the router's high-powered antennas and amplifiers guarantee a strong, stable connection even at extended distances. Customers echo these sentiments, praising the router's easy setup and its ability to handle a myriad of devices—from smart plugs and cameras to computers and TVs—with ease. One satisfied user even noted a jump in their wireless speed from approximately 200Mbps to over 600Mbps after upgrading, highlighting the NETGEAR RAX70 as the ultimate gaming router for a modern home.
In summary, if you're looking for a best-in-class gaming router that offers reliability, exceptional speed, and ease of use, look no further than the NETGEAR RAX70. It's an investment that will undeniably elevate your home networking experience to unparalleled heights.
ASUS ROG Rapture GT-AX11000
Enhance your gaming sessions with the ASUS ROG Rapture GT-AX11000 Pro, a cutting-edge tri-band WiFi 6 router engineered for peak performance. This router delivers staggering WiFi 6 speeds up to 11,000 Mbps, along with 160 MHz channels, giving you exceptional efficiency and data transfer rates. It features ASUS's proprietary RangeBoost Plus technology to improve signal coverage throughout your space.
On the hardware side, the router offers versatile connectivity options, featuring a 2.5G port and a 10G port that can be set as either WAN or LAN based on your needs. Driven by robust WiFi chipsets and a 64-bit 2.0 GHz quad-core CPU, this router excels in wireless signal processing. To top it off, it incorporates a triple-level game acceleration feature, ensuring your online gaming activities get the network priority they deserve at every stage.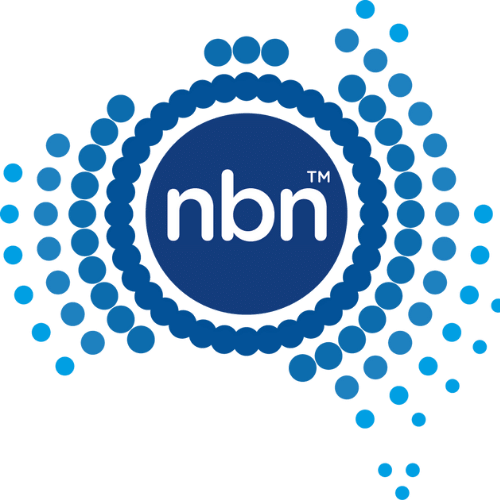 NBN Technologies
The router will work on FTTC. FTTP, HFC, Fixed Wireless
Sale
Technician Review
When it comes to elite gaming routers, the ROG Rapture GT-AX11000 is undeniably the best gaming router we've had the pleasure of installing. Its futuristic design promises high performance right from the unboxing, and the straightforward setup allows you to quickly tap into its robust feature set.
With tri-band Wi-Fi 6 technology at its core, this top-tier gaming router delivers a jaw-dropping 11,000 Mbps, making lag a thing of the past. It also features triple-level game acceleration, which efficiently routes traffic from your gaming device to the server, guaranteeing an optimal gaming experience.
Under the hood, a 1.8GHz quad-core CPU manages heavy traffic with ease, ensuring uninterrupted gameplay even during the most demanding scenarios. The inclusion of a 2.5G port enables ultra-fast wired connections, a feature that's become an industry standard for the best-in-class gaming router.
Security is another key strength of this premier gaming router. Its advanced network security measures work proactively to neutralise threats before they can infiltrate your network. Add to this the adaptive QoS, which prioritises gaming traffic, and you have a state-of-the-art, highly-rated gaming router that doesn't just meet but exceeds expectations.
To cap it all off, the GT-AX11000 offers AiMesh support, allowing for potential network expansion through a mesh WiFi system, making it a future-proof investment.
In summary, the ROG Rapture GT-AX11000 is an exceptional router for gamers seeking to elevate their online gaming performance. It not only delivers ultra-fast speeds but also offers robust security features, making it a superior gaming router that stands as the centrepiece of any serious gaming setup.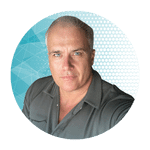 Jason Kearney
Head Internet Technician
Jason Kearney is the Head Technician at SECURE A COM, with qualifications spanning NBN, ADSL, phone, and data cabling. Starting as an electrician, Jason quickly delved into the telecommunications sector, leading crucial projects like the rehabilitation of the Telstra network. With credentials in both managerial and technical aspects, he now specialises in phone line and NBN fault location and repair, serving both homes and businesses with effective and personalised telecommunications solutions