Reconnecting Foxtel: After NBN Installation in Paddington
In our digitally connected world, a disruption in internet service can be more than just an inconvenience; it can disrupt daily life. This case study highlights how the SECURE A COM technician stepped in to rectify a situation that left a customer in Paddington without access to her Foxtel and free-to-air television, following a visit from an NBN contractor.
The Problem
A customer in Paddington had recently switched to NBN HFC. An NBN contractor had visited her home to set up the service but left in haste, disconnecting her Foxtel and leaving her without free-to-air television. Despite being a "nice person," the contractor's rush led to a substandard job, leaving the customer confused and frustrated.
The Process
Initial Assessment
Upon arrival, the SECURE A COM technician assessed the situation, listening to the customer's account of the NBN contractor's visit. The customer's dissatisfaction was evident, not only with the loss of service but with the lack of responsibility taken by the contractor.
Investigation and Discovery
The SECURE A COM technician then proceeded to investigate the connections and found that the NBN contractor had left cables disconnected. A simple task had been overlooked, leading to unnecessary inconvenience for the customer.
The Solution
Reconnection and Restoration
By simply reconnecting the cables and adding a splitter, the SECURE A COM technician restored the customer's Foxtel and free-to-air television. What could have been a minute-long task for the NBN contractor had turned into a paid service call.
Accountability and Advocacy
The SECURE A COM technician then took the initiative to create a video report, calling for Telstra to refund the customer for the call-out fee. This act of advocacy reinforced SECURE A COM's commitment to quality service and customer satisfaction.
Conclusion
This case study illustrates the importance of attention to detail, professionalism, and customer care in the telecommunications industry. A simple oversight led to inconvenience, cost, and dissatisfaction for the customer. The SECURE A COM technician's prompt and thorough response not only resolved the issue but also restored the customer's faith in service providers.
About SECURE A COM
SECURE A COM offers a range of services to help with internet faults, including bridge taps, NBN service issues, cabling, and socket installations. If you're in need of internet help, You can book a service through our website.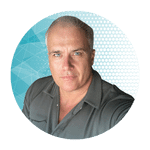 Jason Kearney
Head Internet Technician
Jason Kearney is the Head Technician at SECURE A COM, with qualifications spanning NBN, ADSL, phone, and data cabling. Starting as an electrician, Jason quickly delved into the telecommunications sector, leading crucial projects like the rehabilitation of the Telstra network. With credentials in both managerial and technical aspects, he now specialises in phone line and NBN fault location and repair, serving both homes and businesses with effective and personalised telecommunications solutions