ATTENTION HAVE YOU BEEN TOLD YOU NEED MDF JUMPERING?
What The Hell Is MDF Jumpering?
If your ISP has told you that you need MDF Jumpering, Well here is what it is.
It takes less than 1 minute
No matter what ISP you use we have you covered.
What Is MDF Jumpering?
An MDF is the Main Distribution Frame from where the NBN or Telstra main cable from the exchange or Node is terminated in your property. NBN is responsible for any connections or repairs to the end of their cable at the MDF and is also responsible from the MDF to the telephone exchange in your local area.
When you live in a unit block or a business premises and have a new phone line installed, your Telco provider E.G Telstra, TPG, Optus, etc, will connect your line to the exchange side of the MDF, this is where their responsibility ends. Your MDF has two parts to it, the exchange side where the Telstra main cable terminates and the occupant's side where the cables from your unit or office will terminate.
.
NSW & QLD
We are close by and ready to help Sydney & Gold Coast home and business owners get sorted. 
Residential Homes
Providing fault finding and repair on NBN internet services for residential homeowners. 
Commercial Building
We fit out and terminate cabled networks for commercial offices, shops, schools and apartments.
48 Month Guarantee
No risk, no worries. We provide you with a 48 Month guarantee on all our installation workmanship.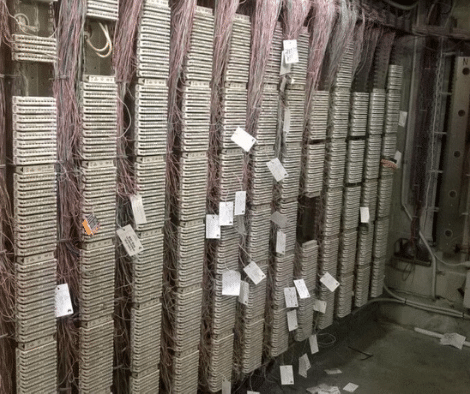 The Image To Your Left Is A Large MDF
When you have a new line connected a contractor from your Telco will visit your premises and connect the line to the exchange side of the MDF, but a Jumper wire will need to be run to connect the two sides of the MDF together so your phone and internet can work at your phone socket. This is called what is commonly known as MDF Jumpering. This is how you connect to the network
Usually, the contractor will tag the exchange side of the MDF, this should mean that the contractor has installed and tested the line to that point. If you are not home when the connection is made you may receive a card in your letterbox stating that your phone line is now ready, but if you plug your phone into the socket and you still have no dial tone, this could very well mean you need a jumper wire is required at your MDF.
What people are saying about us.
The Image To The Right Are The Disconnection Modules Of An MDF
We are fully accredited with the Australian Communications and Media Authority to provide this MDF connection so you can start surfing the internet in your home or office now. You will need to be home for this MDF Connection to be made.
One of our experienced Technician will visit your premises and need to plug a specialised tool into your phone socket so we can locate your cable at the MDF, once we have located your cable at the MDF the jumper wire will be run and the connection will be made. We will test the line once the MDF connection is made to make sure everything is working ok if there are any problems you can rest assured that the qualified technician will be able to locate and repair any fault that may be present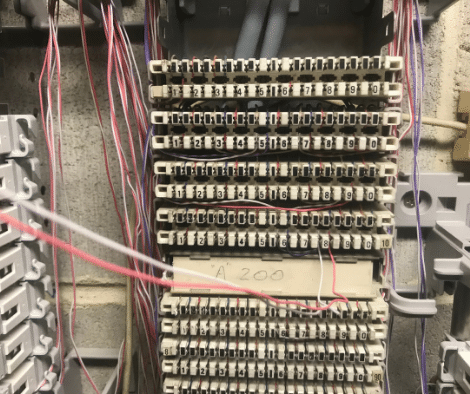 Some of the businesses who trust us with their internet services.
We are the best private NBN technician service you will find anywhere. We are ACMA registered technician who has been servicing our clients for over 15 years. We can do the same for you.
Phone:  02 9188 1577
© 2020 SECURE A COM  Pty Ltd.