What Is NBN Fibre To The Curb (FTTC)
In today's digital-driven landscape, a robust, high-speed internet connection is not just a luxury, but a necessity. The National Broadband Network (NBN) in Australia has been at the forefront of ensuring seamless internet connectivity, with its Fibre to the Curb (FTTC) technology being a significant player. This comprehensive guide aims to shed light on the nuances of NBN FTTC, helping you understand its structure, benefits, and how to optimise it for the best internet experience.
Understanding NBN FTTC
The FTTC technology under NBN is a unique broadband access network. Unlike other technologies that might halt at a local node, FTTC employs fibre optic cables that reach close to your premises, connecting to a small Distribution Point Unit (DPU) typically located in a pit on the street. From this juncture, the existing copper network takes charge, connecting your home to the high-speed internet realm.
The Structure of FTTC
The FTTC architecture comprises three critical components:
Fibre Optic Cables
These high-speed cables lay the groundwork for FTTC, running up to the curb outside your property, marking the initial stretch of the connection.
Distribution Point Unit (DPU)
The DPU acts as a critical junction between the fibre and copper networks. It is generally nestled in a pit on the street, ensuring the seamless transition from high-speed fibre to the copper network that leads to your home.
Copper Network
The existing copper infrastructure from the DPU connects to the NBN box at your home, ensuring the completion of the network setup, and your access to the internet.
Inside Your Home
Once the connection reaches your home, several factors come into play that can impact your internet speed and reliability. These include the proximity to the modem, the generation of Wi-Fi technology in use, the number of devices connected, and the tasks being undertaken on the network.
Additionally, the design of your internal cabling and the quality of cables used are paramount. If your connection runs through an existing cabling design with multiple sockets, it's prone to the occurrence of bridge taps which can drastically impact speed and performance. Ensuring a well-structured internal cabling design and using high-quality cables can significantly enhance your FTTC connection's speed and reliability.
Speeds and Performance
FTTC's standard guaranteed speed stands at 25 Mbps for downloads, with a future projection of a minimum speed guarantee of 50 Mbps. Although FTTC holds the potential for theoretical speeds of up to 200 Mbps for downloads and 100 Mbps for uploads, consumer plans are currently capped at 100 Mbps for downloads and 40 Mbps for uploads. The actual speeds experienced can vary significantly depending on the service provider, the plan chosen, and network congestion, especially during peak times.
Addressing Slow Internet on FTTC
Encountering slow internet on an FTTC connection? Here are some remedies:
Wireless Access Points
Installing additional modems acting as Wi-Fi extenders throughout your home, wired back to the original modem, can boost your internet speed and reliability.
Hardwired Connections
For stationary devices like gaming consoles or smart TVs, dedicated hardwired connections ensure faster, uninterrupted internet access.
Bridge Tap Removal
Bridge taps, an unintended connectivity within your internal wiring, can significantly hamper the performance of your FTTC connection. Having a qualified technician to inspect and remove any bridge taps in your internal cabling can drastically improve your internet speed and reliability.
Enhancing Your FTTC Experience
To reap the most from your FTTC connection, considering modern solutions like mesh Wi-Fi systems, contemporary routers, and network optimisation techniques can be a game-changer.
Future of FTTC
The digital realm is ever-evolving, and so is FTTC technology. Delving into the upgrades and future technologies that might replace or augment the existing FTTC setup ensures you stay ahead in the fast-paced internet sphere.
Conclusion
Understanding the intricacies of NBN FTTC can significantly enhance your digital experience. As you navigate the high-speed internet domain, having a solid grasp of your FTTC connection, its benefits, and how to optimize it can prove invaluable. For more in-depth information, the nbn™ guide on FTTC offers a wealth of knowledge on this technology.
This guide aims to provide a holistic understanding of NBN FTTC, propelling you towards a seamless digital journey.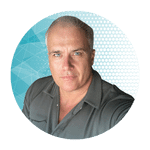 Jason Kearney
Head Internet Technician
Jason Kearney is the Head Technician at SECURE A COM, with qualifications spanning NBN, ADSL, phone, and data cabling. Starting as an electrician, Jason quickly delved into the telecommunications sector, leading crucial projects like the rehabilitation of the Telstra network. With credentials in both managerial and technical aspects, he now specialises in phone line and NBN fault location and repair, serving both homes and businesses with effective and personalised telecommunications solutions