NBN Cabling For Granny Flat
If you've been attempting to get your granny flat connected to the NBN and thought it would be straightforward, you're likely surprised by how complicated it has become. What should be a simple process can often seem maddeningly complex. While we can expertly handle all your cabling needs to get your granny flat connected to the NBN, the challenge often lies in getting your address accurately reflected in your ISP's system.
As Sydney's leading company for NBN cabling in granny flats, we have extensive experience in connecting these separate dwellings to NBN, ADSL, and cable internet services. Whether you're seeking advice or specific information about connecting your granny flat to the NBN or another service, don't hesitate to give us a call. Alternatively, you may find the answers you're looking for in this post.
Things To Consider For A Granny Flat Connection
Conduit Considerations
Some granny flats are designed with better foresight than others, especially when it comes to utilities. Ideally, the builder would install an underground conduit connecting your granny flat to the main house during the construction phase. This saves both time and money in the long run.
However, if the conduit was overlooked, you'll need to plan for an alternative cabling route from the main house to the granny flat. This oversight can often result in the most significant expense in the entire connectivity process. One workaround could be to run a tension cable above ground between the two structures, avoiding costly civil work.
Zoning Issues
Zoning can be another hurdle when connecting a granny flat to the NBN. If your property doesn't have a dual-title lot, you may face difficulties in securing a separate ISP service for the granny flat. Unlike utilities such as gas, water, and electricity, the NBN tends to offer only one residential service per address. This limitation persists even if the granny flat has a separate registered address that doesn't show up in the NBN or ISP systems.
If you encounter this issue, your next step should be to consult your local council. Many of our clients have resolved the problem by simply filling out the appropriate forms at their local council offices. Within a week or two, the new address usually appears in the NBN system, clearing the way for service activation.
Whether you're encountering conduit or zoning issues—or both—we're here to help. Feel free to reach out for advice or solutions tailored to your specific situation.
Understanding NBN Cabling Options for Granny Flats
FTTP: The Ideal Choice
Fibre to the Premises (FTTP) is arguably the best NBN technology for granny flats. With an FTTP box installed in your main house, you can benefit from four data services and two phone services from different ISPs. The setup is straightforward; you'll just need a Cat6 cable running from the main house's NBN box to the granny flat. Plug in your ISP-provided modem, and you're good to go.
Other Technologies: HFC, FTTN
Connecting a granny flat using HFC (Hybrid Fibre-Coaxial) or FTTN (Fibre to the Node) can be more complex. These technologies require a lead-in cable that runs from the street's pit or pole to the NBN box installed at the side of your granny flat. Challenges arise if the conduit leading to the main house already contains two cables, leaving no room for a new lead-in cable for the granny flat.
Cost Considerations
If both a conduit to the main house and a separate conduit to the granny flat are required, costs can escalate quickly. In our experience, it's a mixed bag: half the time, the company building the granny flat has adequately planned for cabling, making connectivity straightforward and cost-effective. The other half involves informing customers that existing infrastructure is insufficient, and additional civil and cabling work will be required.
Sharing One Service
If the granny flat is meant for family or friends rather than rental, another option is sharing the main house's NBN service via WiFi or cable. This eliminates the need for a second lead-in cable and can be a cost-effective solution, as only one service fee is shared among all users.
Splitting Lead-In Cables: A Risky Alternative
While it's technically possible to share an existing lead-in cable between the main house and the granny flat, we generally advise against it. This can lead to future complications if issues arise with the main house's cable, as no backup pairs will be available. In such cases, the cost of installing a new lead-in cable will fall on the homeowner.
We've completed numerous granny flat installations throughout Sydney and are available to discuss your specific needs. Feel free to reach out for a free consultation.
Need Advice About Connecting Your Granny Flat?
If you find yourself in need of specialised guidance on establishing an NBN connection for your granny flat, please don't hesitate to reach out and leave us a detailed message.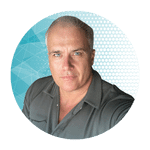 Jason Kearney
Head Internet Technician
Jason Kearney is the Head Technician at SECURE A COM, with qualifications spanning NBN, ADSL, phone, and data cabling. Starting as an electrician, Jason quickly delved into the telecommunications sector, leading crucial projects like the rehabilitation of the Telstra network. With credentials in both managerial and technical aspects, he now specialises in phone line and NBN fault location and repair, serving both homes and businesses with effective and personalised telecommunications solutions