NBN Network Issue Misdiagnosed as Internal Cabling Fault
The following case study delves into a recent assignment carried out by SECURE A COM, a Sydney-based company renowned for its NBN fault-finding services. The study discusses an incident with a customer subscribed to TPG, who experienced NBN fibre issues. Herein lies the professional process of diagnosis, rectification, and the lessons learned from this scenario.
The Problem
A customer having NBN fibre to the curb (FTTC) had experienced a week of internet dropping out before it completely died.
Key Issues:
The Internet started dropping out and finally ceased functioning.
The ISP (TPG) concluded the problem was with internal cabling.
The Diagnosis
Our expert technician was called on-site to ascertain the situation. Below is a step-by-step breakdown of the process:
Site Investigation:
Initial Observation: I noticed split pairs in the cabling but tested it to be fine.
FTTC Connection Device Inspection: Connected directly to the A side in the MDF room but not connecting, resulting in the same issue.
Internal Cabling Testing:
Connection of the Line's Test Set: Showed the internal cabling was testing fine.
Short Circuit Test: To ensure the testing unit was functional.
Cable Testing: From the location to the MDF room, the cabling was found to be in perfect condition.
MDF Room Inspection:
Observation of the Messy Setup: After a prolonged connection time, the device still not connecting.
Flashing Link Light: With occasional red flashes.
Direct Socket Connection to Pair: Connected to the leading cable; however, the FTTC connection device was not tested.
Conclusion: Network Issue
It was conclusively determined that this was 100% a network issue. TPG was incorrectly insistent that it was an internal cabling issue. The customer had to pay for a service call which should not have been required.
Recommendations:
ISP Responsibility: The ISP should provide a refund for the cost of our call-out, as the problem was incorrectly diagnosed on their end.
Efficient Network Diagnosis: Proper network issue identification to prevent unnecessary service calls.
| Factor | Description |   |
| --- | --- | --- |
| Problem Identified | Network Issue |   |
| Fault Location | Not internal cabling but with ISP |   |
| Customer Impact | Unnecessary cost and downtime |   |
| ISP Responsibility | Incorrect diagnosis; must refund | |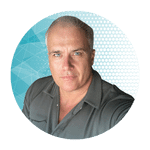 Jason Kearney
Head Internet Technician
Jason Kearney is the Head Technician at SECURE A COM, with qualifications spanning NBN, ADSL, phone, and data cabling. Starting as an electrician, Jason quickly delved into the telecommunications sector, leading crucial projects like the rehabilitation of the Telstra network. With credentials in both managerial and technical aspects, he now specialises in phone line and NBN fault location and repair, serving both homes and businesses with effective and personalised telecommunications solutions