Repairing Underground Cat6 Cables: A Case Study
In the bustling Sydney area of Lillyfield, a builder client faced a critical issue. They had accidentally chopped through link cables connecting buildings, disrupting the main framework of telecommunications. This case study explores the intricate process of repairing these underground Cat6 cables, which were used for internet and phone lines.
The Challenge
Identifying the Problem
Upon arrival at the site, the task at hand was clear. The cables were severed, and the buildings were out of service. The underground Cat6 cables, which were not used to transmit data but rather for internet and phone lines, were damaged. The main framework of telecommunications was compromised, and a solution was needed urgently.
Understanding the Layout
The cables were laid out in a complex pattern, connecting different buildings and frameworks. The challenge was to identify the correct cables and understand how they were linked. This required a deep understanding of the cable layout and the ability to visualize the connections.
The Solution
Step 1: Identifying the Damaged Cables
The first task was to identify where the cables were chopped and understand how they were connected. This involved careful observation and planning, ensuring that the right cables were matched with their corresponding connections.
Step 2: Pulling in New Cables
Brand new underground Cat6 cables were pulled in to replace the damaged ones. This required careful taping and marking to ensure that the cables were pulled through correctly. The process was complicated by bends and small holes, requiring precision and patience.
Step 3: Repairing the Conduit
The conduit needed to be repaired, and the correct conjugate had to be found. This involved going to the store to pick up the right size and gluing the parts together. The new cables were then pulled through, and the conduit was repaired.
Step 4: Termination and Testing
The cables were terminated in the exact pattern as before, ensuring that everything would work as it had previously. The cables were tested, and the job was completed successfully.
Conclusion
Repairing underground Cat6 cables is a complex and demanding task that requires expertise, precision, and a deep understanding of the telecommunications industry. This case study demonstrates the importance of having the right skills and knowledge to tackle such challenges.
The success of this job highlights the importance of using the correct materials, such as Cat6 cables with grease to keep out moisture, and the need for careful planning and execution.
At SECURE A COM, we pride ourselves on our ability to handle such intricate tasks with professionalism and efficiency. Our experience in the industry since 1997 equips us to deal with any fault in your internet service, including weak Wi-Fi signals, NBN internet dropouts, and more. If you find yourself in need of our services, don't hesitate to contact us at 02 9188 1577. We are open Monday to Friday from 7 am to 5 pm.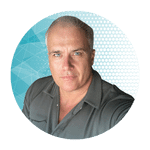 Jason Kearney
Head Internet Technician
Jason Kearney is the Head Technician at SECURE A COM, with qualifications spanning NBN, ADSL, phone, and data cabling. Starting as an electrician, Jason quickly delved into the telecommunications sector, leading crucial projects like the rehabilitation of the Telstra network. With credentials in both managerial and technical aspects, he now specialises in phone line and NBN fault location and repair, serving both homes and businesses with effective and personalised telecommunications solutions