NBN FTTP Fibre Upgrade Sutherland Shire Cabling For NBN Box
In the rapidly advancing world of telecommunications, meeting customers' unique needs often means navigating complex scenarios. At SECURE A COM, we had the opportunity to demonstrate our technical expertise and customer-centric approach in a project located at Yowie Bay, in the Sutherland Shire. This case study provides an in-depth look at the challenges, our methods, and the results achieved.
Introduction: Understanding the Customer's Dilemma
A Fibre to the Curb (FTTC) customer at Yowie Bay had chosen to upgrade to a fibre (FTTP) connection. After having multiple NBN technicians come out and refuse to install the necessary conduits and cabling, the customer was left feeling frustrated and helpless. Several ISPs had also turned them down, leaving them in need of a specialized solution.
Key Challenges Identified:
Misdirection in Cabling: Incorrect alignment in the cabling direction.
Complicated Bending Structure: Overly complex bending and crossing over points.
Previous Technicians' Negligence: Unfinished work and a lackadaisical approach by earlier NBN technicians.
Phase 1: Analysing the Situation and
Planning the Solution
Upon arriving on-site, we conducted a detailed assessment of the existing infrastructure and the specific needs of the customer. Our analysis revealed several critical issues that required immediate attention.
The Plan:
Correcting the Cabling Direction: Ensuring proper alignment to avoid future complications.
Addressing Bending Issues: Identifying the most efficient way to navigate the existing structure.
Preparing for Internal Fiber Installation: Laying out a plan for seamless integration of the new fibre cable.
Phase 2: Implementing the Solution
Step 1: Correcting the Cabling Direction
Diagnosis: We found that the cabling had inconsistencies in direction, causing unnecessary complexity.
Action Taken: We realigned the cables to come out and go into the box from the right direction, ensuring a more streamlined path.
Step 2: Installing Conduit and Internal Fiber Cable
Using Flexible Techniques: We opted for flexible methods to navigate the fence and bends, ensuring a smooth installation.
Internal Placement: We prepared the conduit internally for the fibre cable, allowing NBN technicians to simply attach their box upon their return.
Ensuring Aesthetic Appeal: The installation was done neatly and in alignment with the customer's preferences.
Phase 3: Additional Services and Enhancements
Beyond the primary task, we offered additional services to enhance the overall experience for the customer:
Mesh System Setup: To ensure internet coverage throughout the entire house, we set up a wifi mesh system, tailored to the property's layout.
Ethernet Cabling Options: We provided the option to take Ethernet cables from the fibre point to the desired router location, allowing flexibility in the router placement.
The Result: Success and Customer Satisfaction
The project was a resounding success. The customer was satisfied with our realistic approach and the professional execution of the task. We were able to:
Resolve Complex Issues: Our technical expertise allowed us to overcome the unique challenges present.
Deliver Tailored Solutions: We offered custom solutions that were in line with the customer's specific needs and preferences.
Provide Complete Service: Our comprehensive approach ensured that every aspect of the job was handled with precision.
Conclusion: SECURE A COM – Your Trusted Partner
This case study exemplifies SECURE A COM's commitment to delivering top-notch service and our ability to handle intricate technical scenarios. Whether you're facing challenges with NBN services, or bridge taps, or need new cabling and sockets installed, our team of professionals is equipped to assist you.
Why Choose Us?
Expertise in Telecommunications: With industry experience since 1997, we have a deep understanding of phone, data, and internet services.
Customer-Centric Approach: We listen to your needs and offer solutions that align with your requirements.
Quality Assurance: As a registered company with all the right qualifications, we ensure the quality of our work.
Get in touch with us today at 02 9188 1577 or visit our website to book our services. At SECURE A COM, we're here to make your internet experience smooth, reliable, and hassle-free. If you're In the Sutherland Shire and want to have the NBN Fibre Upgrade to FTTP we give you a free quote, because we are locals just like you. Get your free quote here. 
Hey guys, it's Jason here from SECURE A COM. Click on the links underneath this video to explore our range of services and book us for your next project. Thank you very much, goodbye!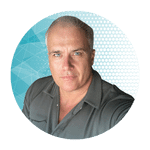 Jason Kearney
Head Internet Technician
Jason Kearney is the Head Technician at SECURE A COM, with qualifications spanning NBN, ADSL, phone, and data cabling. Starting as an electrician, Jason quickly delved into the telecommunications sector, leading crucial projects like the rehabilitation of the Telstra network. With credentials in both managerial and technical aspects, he now specialises in phone line and NBN fault location and repair, serving both homes and businesses with effective and personalised telecommunications solutions