How to Resolve Service Issues on the nbn™ Network
A reliable internet connection is essential for both personal and professional use. However, service issues can occur on the nbn™ network, including outages, unplanned incidents, Wi-Fi coverage issues, slow speeds, and dropouts. In this blog post, we will provide tips on how to resolve these service issues.
Potential Outage
An outage occurs when there is a disruption in the service. This can be due to various reasons, such as planned maintenance or unforeseen incidents. To determine if there is a known outage affecting your address, check the network status page. If there are no outages listed, contact your phone and internet provider to troubleshoot with you and lodge a fault with nbn if needed.
Unplanned Incident
An unplanned incident is an event that affects the service unexpectedly, such as accidental damage to underground cables or other nbn assets. To prevent these incidents, anyone performing groundwork should refer to Before You Dig. If an unplanned incident does occur, it can impact essential services in the community.
Wi-Fi Coverage
Several factors can affect Wi-Fi coverage and performance, including modem/router placement and physical obstacles. To improve Wi-Fi coverage, try adjusting the placement of your modem/router and using Wi-Fi extenders or boosters.
Slow Speed
Slow internet speeds can be frustrating, especially during peak hours when more people are typically using the internet. Choosing the right speed plan to meet your needs is important. Other factors that can affect connection speed include network congestion and the number of people and devices actively online at your place at the same time.
Dropouts
Dropouts occur when the service is interrupted, causing devices to lose their connection to the internet. Interference from other devices and issues with cabling or equipment can cause dropouts. To optimize your home internet setup, check for objects that can interfere with Wi-Fi signal and assess how many devices are connected at the same time. If these tips don't help, contact your phone and internet provider for troubleshooting and fault investigation.
Talk to Your Provider
If you experience service issues, contact your phone and internet provider for assistance. As a wholesaler, nbn is responsible for the infrastructure, while the providers deliver and manage services over the nbn™ network.
Network Maintenance
Regular network maintenance is necessary to ensure optimum performance. Planned maintenance may cause an outage and affect your service. To minimise the impact, nbn is taking steps to limit non-essential network maintenance and reduce planned outages. Essential maintenance works will generally take place between midnight and 6am.
Conclusion
In conclusion, resolving service issues on the nbn™ network is important to maintain a reliable internet connection. By following the tips provided, you can improve your Wi-Fi coverage, speed, and reduce the likelihood of dropouts. If you experience service issues, contact your phone and internet provider for assistance.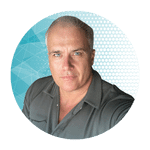 Jason Kearney
Head Internet Technician
Jason Kearney is the Head Technician at SECURE A COM, with qualifications spanning NBN, ADSL, phone, and data cabling. Starting as an electrician, Jason quickly delved into the telecommunications sector, leading crucial projects like the rehabilitation of the Telstra network. With credentials in both managerial and technical aspects, he now specialises in phone line and NBN fault location and repair, serving both homes and businesses with effective and personalised telecommunications solutions