NBN FTTC Telstra Customer In Kurnell Faulty Lead-In Cable
When it comes to NBN and other internet connectivity problems, understanding the root cause and implementing the right solution is crucial. This case study delves into a recent client engagement where SECURE A COM was called upon to diagnose and fix a particularly confusing internet connection issue.
Background
Client's Problem: A new client had just moved into their home and found that they were unable to get their router to function. After contacting their Internet Service Provider (ISP), Telstra, they were informed that the problem appeared to be internal. SECURE A COM was subsequently called to investigate.
Initial Inspection and Diagnosis
The Situation
Location: Kitchen socket
Initial Observation: Yellow cable leading to another socket causing bridge tap
Lead-In Cable Identification: Black cable attached to socket
Destination: Downstairs old Telstra utility box
Testing and Discovery
Tone Testing: To verify the cable, a tone was sent and received, confirming the cable's route.
Telstra Box Inspection: The client's Telstra box was thoroughly inspected. The following was observed:

Lead-In conduit running out to the street pit
The tone runs from the kitchen to the utility box
Internal cabling connected to the cable of the red-black cable
Lead-in cable connected to the red-black, pair 2. 
Green scotch locks indicate the previous technician had been here recently.
Lines test set number 2: tested internal cabling and cable pass. 

Conclusion: The lead-in cable was suspected to be faulty.
Cable Testing
| Step | Action | Result |
| --- | --- | --- |
| Cable Connection | A and B connected to red-black | Successful connection |
| Switch to Mega Ohms | Mega Ohms range selected | Perfect signal |
| Short Circuit Test | Shorting the connection | Successful short circuit testing |
Final Conclusion: The testing process proved the cables were in perfect working condition from the socket to the box, which indicated the issue was with Telstra's network, not the customer's internal setup.
Outcome
The customer was provided with a detailed report of the findings. Since the problem was determined to be within Telstra's network, they were instructed to contact their ISP for resolution.
Lessons and Insights
Never Assume: Every detail matters in diagnosing faults, and presumptions can lead to incorrect conclusions.
Professional Expertise: Proper tools and expertise are needed to execute correct diagnostics.
Client Collaboration: Clear communication with the client ensured smooth cooperation and precise problem-solving.
Your Trusted Solution Provider
When it comes to internet and NBN faults, choosing the right professionals to diagnose and rectify the problems is vital. At SECURE A COM, our over 114 5-star reviews are a testament to our industry-leading services.
Don't let slow internet or NBN internet dropouts disrupt your life. Book our services today or contact us at 02 9188 1577. As the number one choice for people in Sydney experiencing issues with their NBN service, we'll ensure you stay connected with the world without any hassles.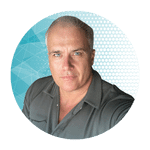 Jason Kearney
Head Internet Technician
Jason Kearney is the Head Technician at SECURE A COM, with qualifications spanning NBN, ADSL, phone, and data cabling. Starting as an electrician, Jason quickly delved into the telecommunications sector, leading crucial projects like the rehabilitation of the Telstra network. With credentials in both managerial and technical aspects, he now specialises in phone line and NBN fault location and repair, serving both homes and businesses with effective and personalised telecommunications solutions