Need Multiple Phone Sockets with Your NBN Service?
Attention NBN users get your existing phone sockets working with a dial tone again
Connect Your Existing Phone Sockets to NBN: Hassle-Free and Reliable
Switching to NBN and concerned about your multiple phone sockets? You're not alone. The transition to new technology can be tricky, but we've got you covered. As Sydney's leading ACMA-approved telecommunication specialists, we offer tailored solutions for your needs.
The Concern: Moving to NBN often raises questions about compatibility with your existing infrastructure. One common issue is how to make existing phone sockets in your home or office work seamlessly with your new NBN VOIP service.
The Solution: There's no need to fret. We can modify your internal copper wiring network to make all existing phone sockets compatible with your NBN service. Depending on the NBN technology you're using—whether it's FTTP, FTTN, or another—different wiring methods may apply. Our team of experts will assess your setup and implement the most efficient solution.
Understanding Your NBN Technology
NBN is delivered through a variety of technologies in Australia. The technology that serves your premises dictates how we approach configuring your multiple phone outlets. For example, the most common and cost-effective NBN technology is Fibre to the Node (FTTN). In FTTN setups, fibre optic cables run from the exchange to a local distribution area node. From that point to your home, the service is delivered over the existing Telstra copper network. If you have FTTN, you'll continue to use the Telstra copper lead-in cable for your NBN service. This lead-in will need to be separated from other phone circuits in your home or business, which might require new cabling. However, we have several effective solutions to tackle this issue.
Can You Set It Up Yourself?
Generally speaking, it's not advisable to attempt a DIY setup. While it may seem simple to plug your modem's phone port into an existing socket, complications can arise. For instance, if you have Hybrid Fibre-Coaxial (HFC) technology—usually delivered through your existing Foxtel cable network—plugging directly into your phone socket could be problematic. Since HFC is delivered on a coaxial network, your copper phone lines may still connect to the local telephone exchange, potentially delivering 50 volts from the exchange battery. This can damage your modem and disrupt your phone service. For a more detailed explanation and solutions, we have an extensive article and videos on connecting existing phone sockets to NBN HFC modems. It's best to consult us for personalised advice.
Cost of Service
The job typically takes about 1.5 hours to complete, depending on your specific technology and the condition of your internal phone lines and sockets. If all your existing phone sockets are functional and your internal cabling is in good condition, the task of rewiring, testing, and reporting can usually be completed within this timeframe. For this service, we charge a basic installation rate of $360.
Need Advice?
Need advice about your phone, internet, or data services? Don't hesitate to leave us a message. Our expert team will promptly provide you with tailored solutions for all your cabling and connectivity issues. Experience quick and reliable support today!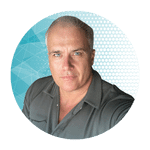 Jason Kearney
Head Internet Technician
Jason Kearney is the Head Technician at SECURE A COM, with qualifications spanning NBN, ADSL, phone, and data cabling. Starting as an electrician, Jason quickly delved into the telecommunications sector, leading crucial projects like the rehabilitation of the Telstra network. With credentials in both managerial and technical aspects, he now specialises in phone line and NBN fault location and repair, serving both homes and businesses with effective and personalised telecommunications solutions