Best 4G Routers
In an increasingly digital world, consistent and reliable internet connectivity is indispensable. Welcome to our curated guide showcasing the best 4G routers available today. Whether you're facing unreliable NBN service, working remotely, or streaming your favourite shows, our list of the best 4G routers ensures you're always connected.
Why the Best 4G Routers?
The best 4G routers provide outstanding flexibility and speed, serving as an excellent choice for internet connectivity. Ideal for locations with limited broadband, these top-rated 4G routers are also formidable alternatives to troublesome NBN connections.
The NBN Alternative
Struggling with persistent NBN faults your ISP can't resolve? The best 4G routers could be your answer. These devices are not only quick to set up but also reliable, offering you a seamless online experience. If you're in Sydney or the Gold Coast, SECURE A COM can expertly diagnose your existing NBN connection before you consider switching.
Features to Look for in the Best 4G Routers
When deciding among the best 4G routers, key considerations include speed, the number of Ethernet ports, and robust security features. A top-tier 4G router should offer a user experience comparable to traditional broadband.
Who Benefits from the Best 4G Routers?
Home Users
Small to Medium-Sized Businesses
Remote Workers
Travellers
Those Dissatisfied with NBN Services
Invest in the Best 4G Routers for Uninterrupted, High-Speed Connectivity
Summary:
You've explored our hand-picked selection of the best 4G routers, each chosen for their superior speed, reliability, and functionality. Now it's your turn to make an informed decision for seamless internet connectivity.
Why Quality is Crucial:
Investing in one of the best 4G routers can help you avoid common internet woes like slow speeds, frequent dropouts, and weak Wi-Fi signals—issues that we at SECURE A COM are experts at resolving.
The NBN Alternative:
Remember, if your NBN issues persist, one of the best 4G routers can serve as a reliable alternative. For those in Sydney or the Gold Coast interested in diagnosing existing NBN faults, SECURE A COM offers unrivalled NBN fault-finding services.
Additional Services:
Besides helping you choose the best 4G routers, we offer a comprehensive range of services to solve all your connectivity challenges, from NBN fault-finding to data cabling.
FAQs:
Still have questions about choosing the best 4G routers or how they serve as excellent NBN alternatives? Check our FAQ section or ring us at 02 9188 1577.
Don't let a problematic NBN service limit your online capabilities. Opt for one of the best 4G routers today, or let us resolve your NBN concerns. A seamless, high-speed online experience is within your reach.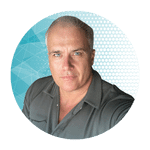 Jason Kearney
Head Internet Technician
Jason Kearney is the Head Technician at SECURE A COM, with qualifications spanning NBN, ADSL, phone, and data cabling. Starting as an electrician, Jason quickly delved into the telecommunications sector, leading crucial projects like the rehabilitation of the Telstra network. With credentials in both managerial and technical aspects, he now specialises in phone line and NBN fault location and repair, serving both homes and businesses with effective and personalised telecommunications solutions